HDB MOP Rules aka what can I do or not do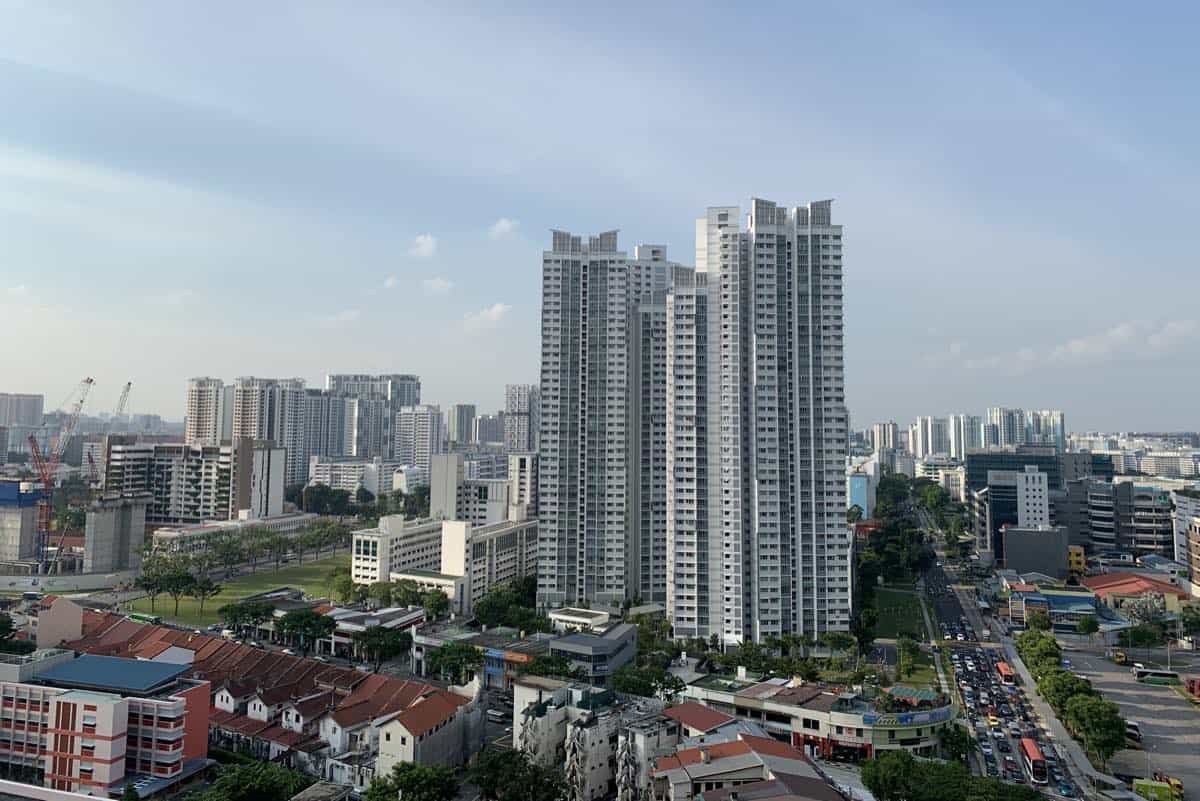 Today I am going to talk about the HDB MOP Rules in a summary. This is after I received a few emails after my previous article on "buying a HDB flat after selling a private property", to ask about the famous HDB MOP rules.
I am guessing HDB rules are really a pain for many owners (and catching attention of people who buys BTO and not even staying a single day..wow)... and a property agent needs to know these rules well too.
I hope the following info on HDB MOP rules can help you :)
What are the HDB MOP Rules
Minimum Occupation Period (MOP) for a HDB flat is simple. Basically, you have to PHYSICALLY occupy the flat for a number of years (usually 5 years for normal HDB and in the future, 10 years for PLH flats) before you can sell it in the open market. Or even if you not selling, there are rules to follow for 5 years before you can do something else (e.g. buy a new condo) in the real estate market.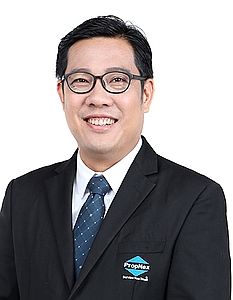 During these five years, there are many restrictions on what you can do or not do for the HDB flat and most importantly, what other real estate properties you can or cannot buy during the same period of time. Your hands can be pretty tied as the market goes by you.
The idea behind HDB MOP Rules is simple. You have been given a subsidy (cheaper new BTO flat, a generous HDB resale housing grant etc) to purchase a flat for your own stay. You are hence not allowed to be doing other property related transactions that defeats the whole purpose of the subsidy.
MOP for BTO Flats and Resale HDB flats
First let's see the calculation of MOP for new BTO flats and resale flats purchased with a grant. (Note that this screen shot is slightly outdated due to the changes in SERS MOP as detailed in this article about MOP for SERS. For this article, that change is not important).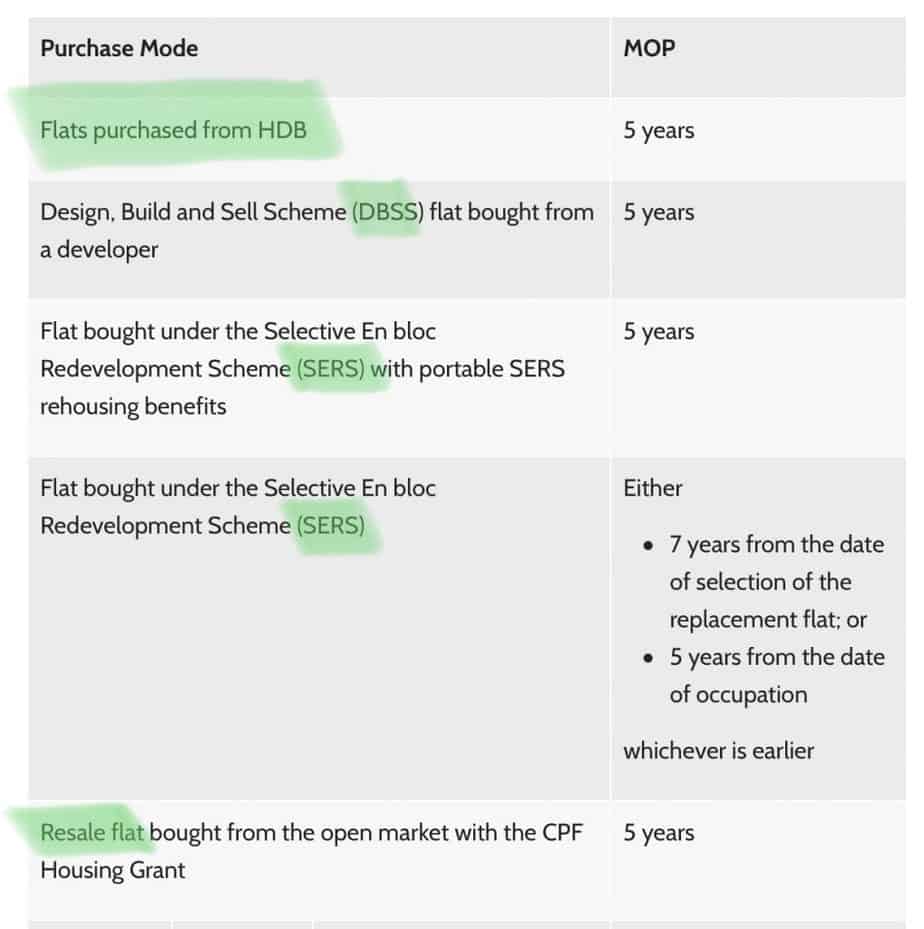 And even if you have the means to buy a HDB flat without any grants, it is still 5 years MOP (Of course, buying a HDB flat without any grants will meant that you are still a HDB first timer if you want to buy a BTO flat in the future)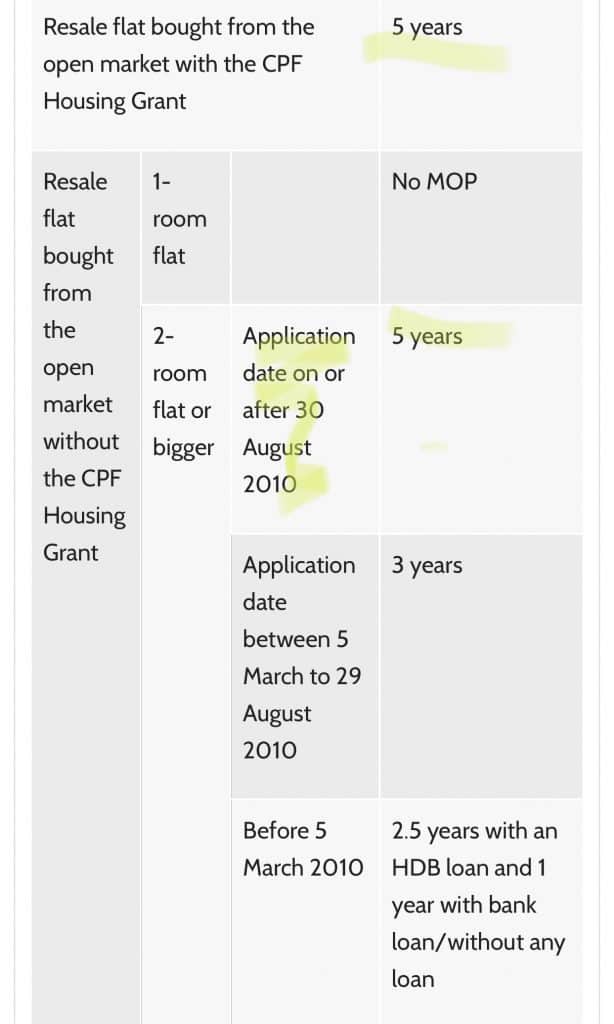 So it is 5 years for everything.
(oudated) : Except for SERS flat which is the earlier of 7 years from the date of the selection of the replacement flat or 5 years from occupation. If you are working with SERS flats, do take note of the rule. I have seen cases in Ang Mo Kio SERS flat where the date of selection of the replacement flat (7 years) is reached before MOP (5 years). I will share an example in my next blog post. (end of outdated)
MOP for Executive Condominiums
Ah the beauty and mystery of Executive Condos. The government designed upgrading gap between HDB and Private Condos. The intent is good. The profits from selling a EC are even better :)
But as owners, we need to know that many HDB rules still are still very very relevant despite the name "condominium". It is not yet that private for the first 5 years.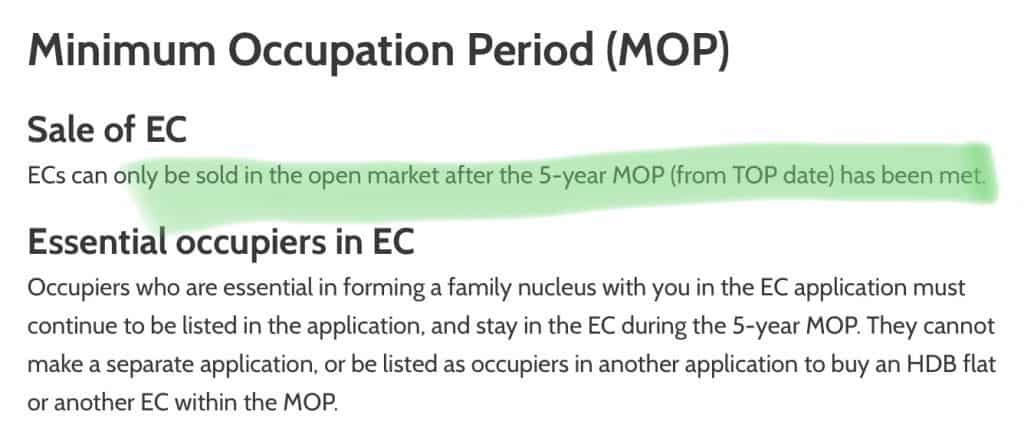 So yes, EC has also a 5 years MOP period too.
After which they can be sold to Singaporeans. This is when many people who missed out on the EC will come in to purchase them and the original owners can expect to gain a nice windfall.
And after 10 years, they can be sold to foreigners (aka behaving like a normal private condominium). That is where the full value of the EC are realised.
Read more about the 10 common questions for a EC Purchase I wrote.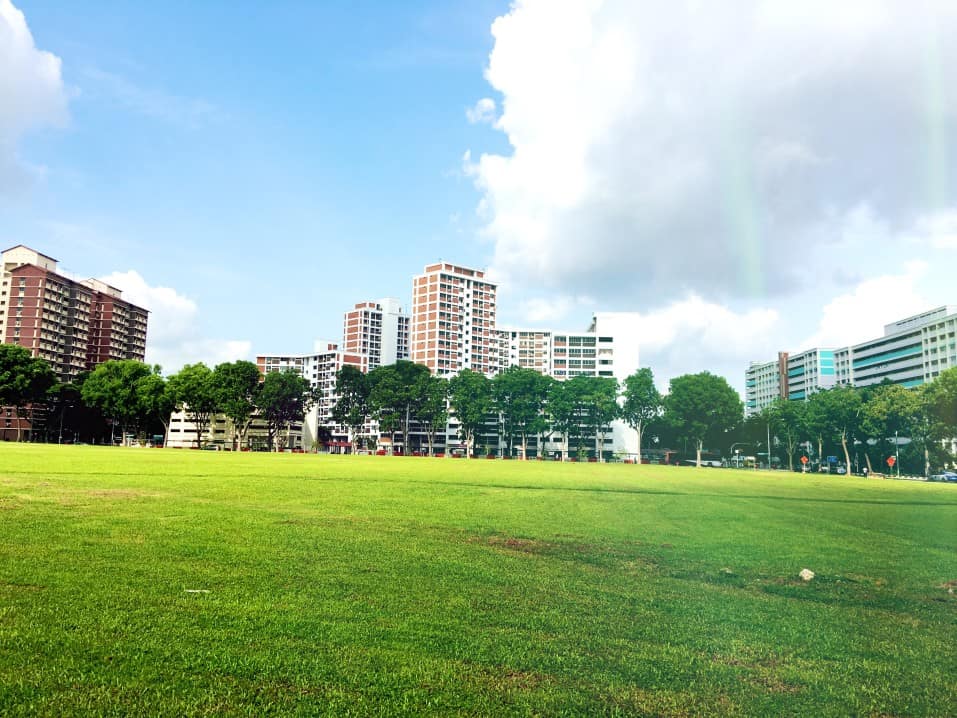 During the Famous 5 Years of HDB MOP Rules
Okay. So we know in most cases, the MOP period is 5 years. So what can you do or not do during these 5 years.
Here is a simple summary.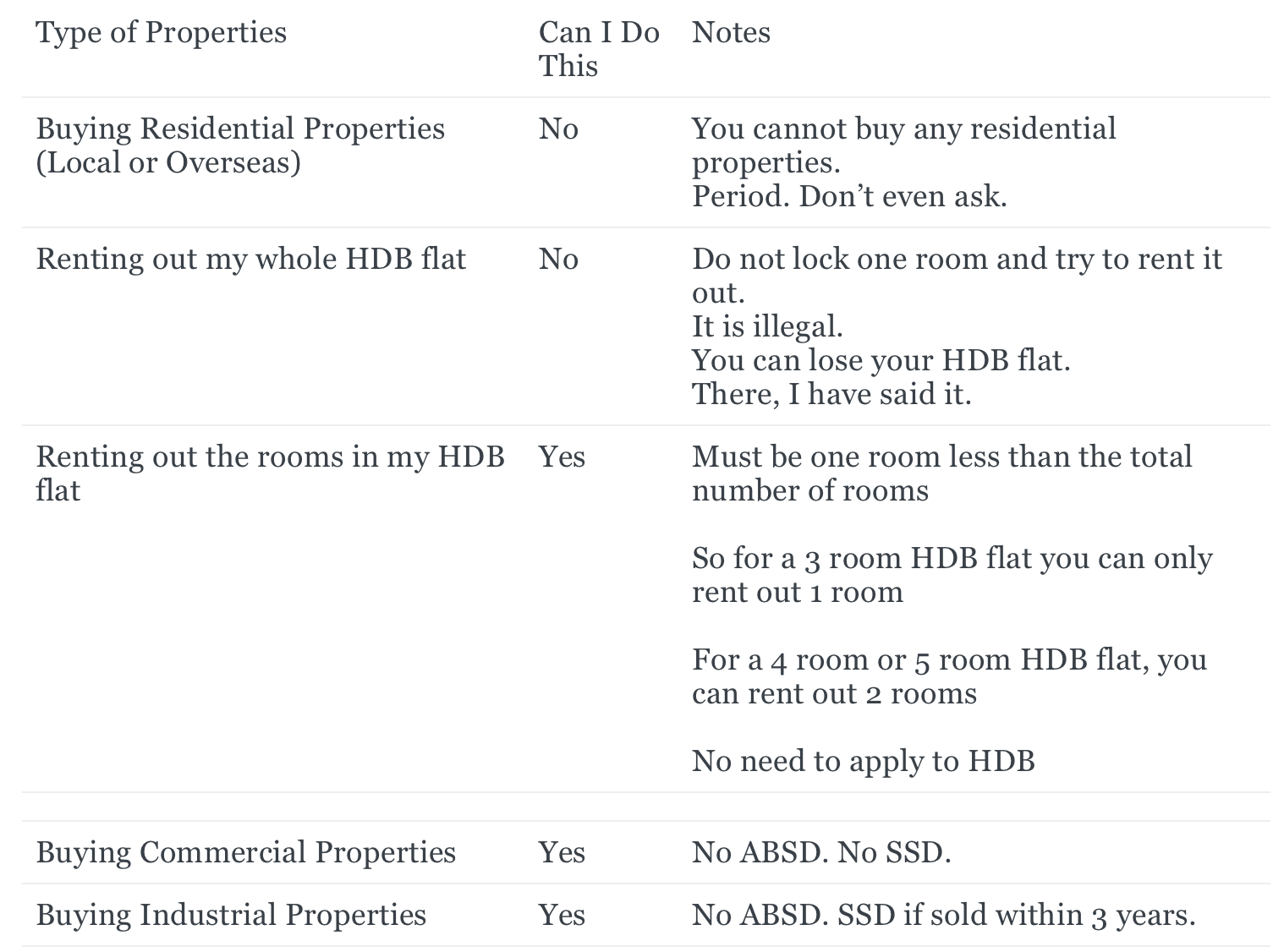 So the above is very simple. You basically cannot get involved in any residential purchase transactions during the 5 years of MOP.
After 5 Years of HDB MOP Rules
Now, finally, after 5 long years (where the property cycle has gone up and passed you by, or gone down and yet you cannot do anything), you can now finally do something.. Joy to the world !
A summary of what you can or cannot do AFTER MOP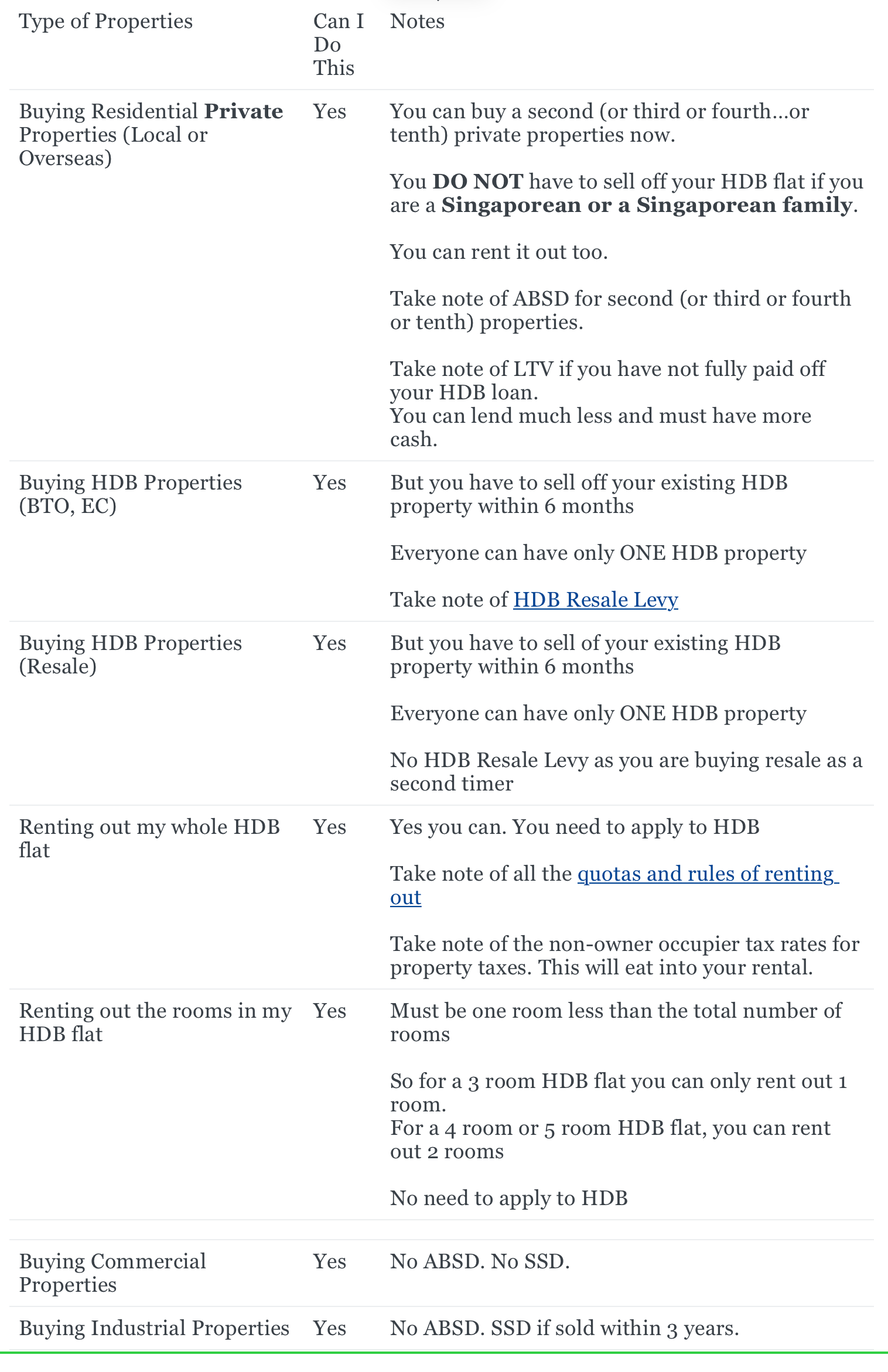 What about a PR family who are HDB Owners of a MOP flat
When a HDB resale flat owned by a full PR family (ie 2 PRs) has reached its 5 years MOP period, the owners might want to rent it out and then buy a private property.
Firstly, noticed I used the words, "resale", as full PR family are NOT allowed to buy a completely new HDB BTO or new EC. They can only buy resale (and even that it is 3 years AFTER they have obtained the PR status and not immediatel after they got their PRs).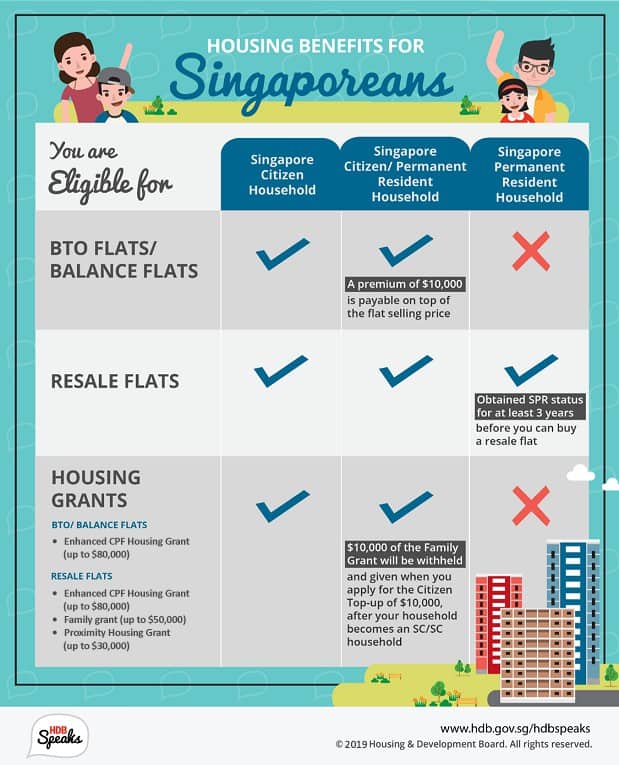 And to the question on whether they can "rent out the resale HDB after MOP and buy a private property", the answer is NO. They are NOT allowed.
Full PRs HDB owners MUST sell their HDB flats within 6 months of buying a private property. In other words, unlike Singaporeans, they are NOT allowed to have a HDB flat and a private property at the same time.
This privilege is only reserved for PINK IC holders. Singaporeans First 🙂 So it is fake news if you read somewhere they are doing so.
Conclusion on HDB MOP Rules
Hopefully this article is a good summary on some of the HDB MOP rules.
I have not touched on things like divorce during MOP period (to me, divorce cases are tough. I recommend this experienced agent who have done many cases of divorce and know the specific impact on the HDB flats).
Or death of an owner during MOP period or the moving out of an essential occupier during MOP period. I might do so in the future.
Subscribe or follow me please
Also do subscribe to my newsletter and my social media pages. I update my Instagram very regularly with lots of new launches info too.
Staying in Touch
Do Consider Subscribing to my Emails and Social Media