Single buying property in Singapore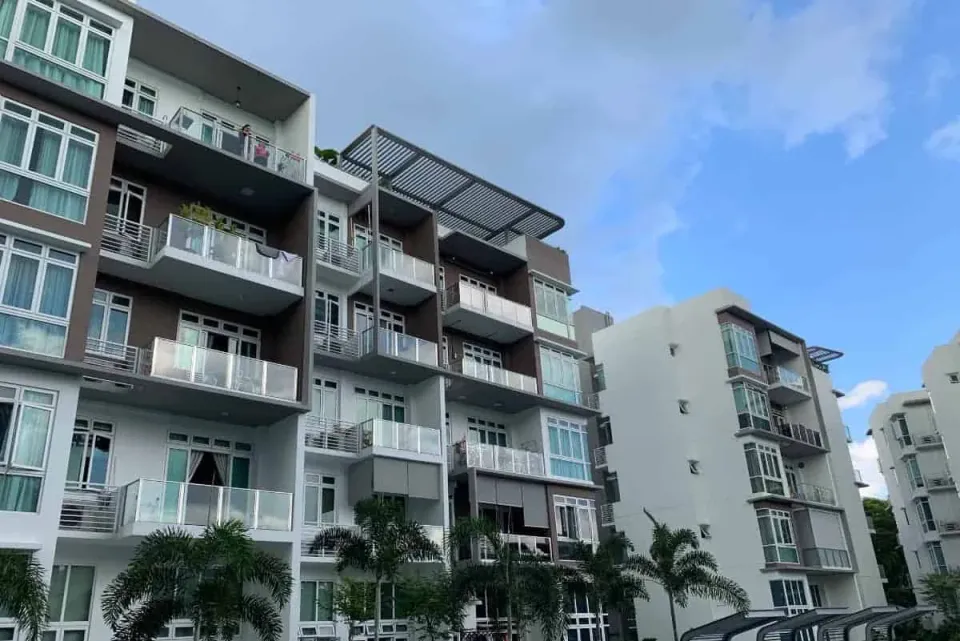 A single buying property in Singapore has a couple of choices. Let's explore them in this article.
But for a start, it is very important to define my "single" here. Let's call him Bob. Bob is in deep thoughts about what he can do as a single buying property in Singapore.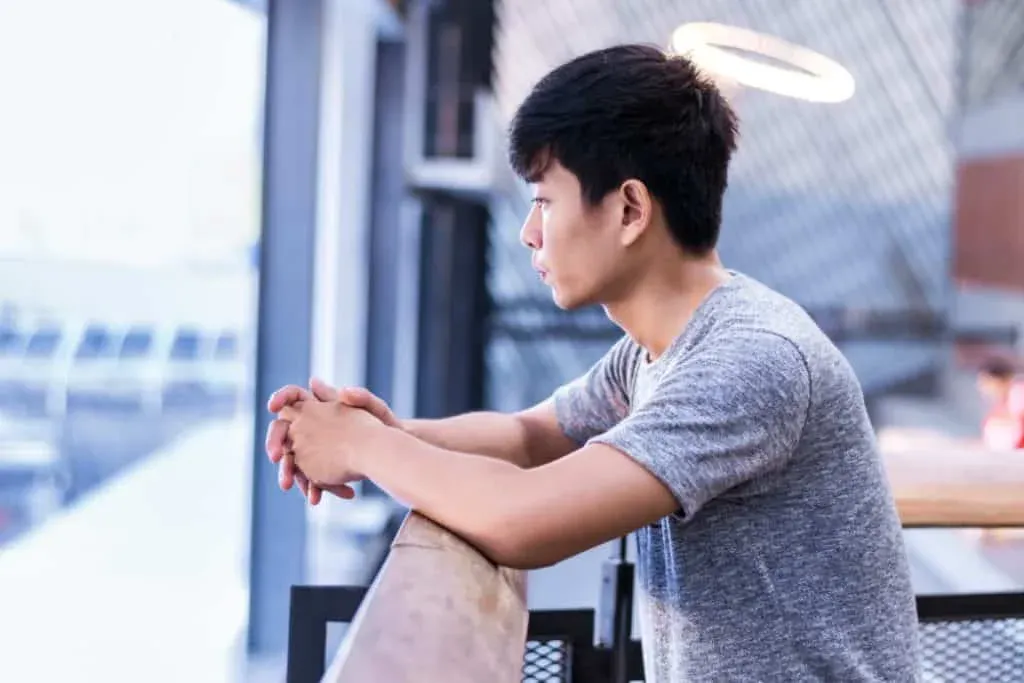 Bob is a relatively young person (between 21-40 years old). Bob is not yet married and he has no girlfriend. He is now looking to stay at a place of his own. Bob is not trying to find a place because he has to (e.g. divorced, orphaned etc). This is important and an ability to understand why and what your client wants is a skill of a good property agent.
Bob is simply old enough to be sick of staying at home with his parents. Now he wants to be like the "Ang Mo" shows where they moved out of their parents' place to stay on their own and to enjoy life as a single person (and the pain of taking care of yourself and your home) and the ability to just invite anyone over with your parents' gaze or nosy questions 🙂
That's the single for this article. Bob, the all time YOLO single 🙂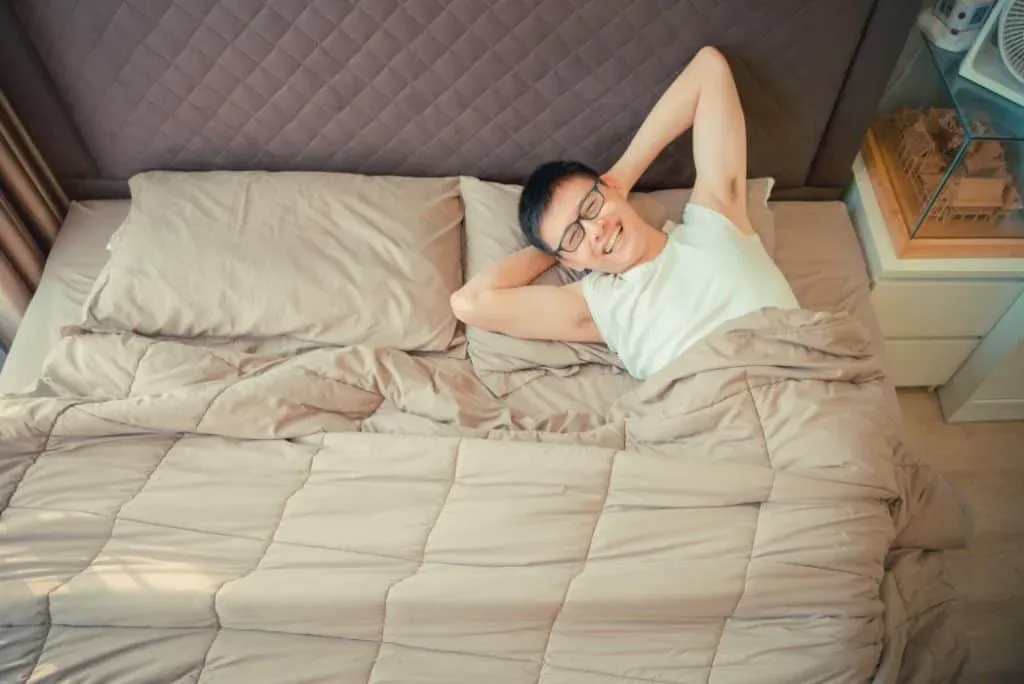 Single buying property in Singapore : BTO
When a single buying property in Singapore for flats built by Housing Development Board (HDB), there is one scheme relevant to the "single". It is the Single Singapore Citizen scheme which enables Singaporeans to own the HDB flat on his or her own.
What is the Single Singapore Citizen Scheme?
You have to be a Singapore citizen, at least 35 years old, and either single or divorced. (If widowed, orphaned or a single parent, you can apply under this scheme from age 21. That's not our Bob).
You can choose only between an HDB BTO or resale flat.
The BTO option is cheaper but more restrictive as there are a couple of very critical restrictions.
(1) You have to be 35 years ago
(2) The flat can only be a 2 room BTO flat
(3) The flat will be in a non-mature estate. Imagine Bob trying to go home to his place in Sembawang after a night of partying in Orchard 🙂
This is a common layout of the 2 room flat…..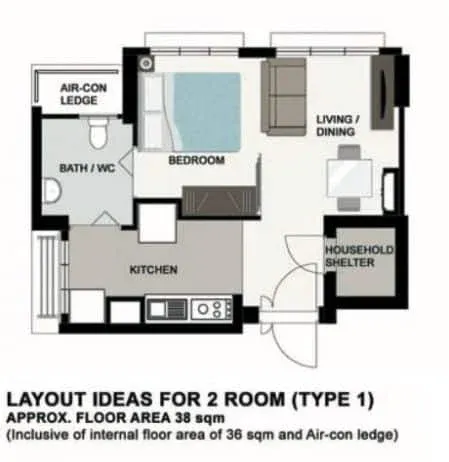 And don't imagine it might not be nice. It is small (just nice for our Bob and his occasional friend who comes over) but it can still be tastefully decorated.
Some examples can be found in this thread in hardwarezone.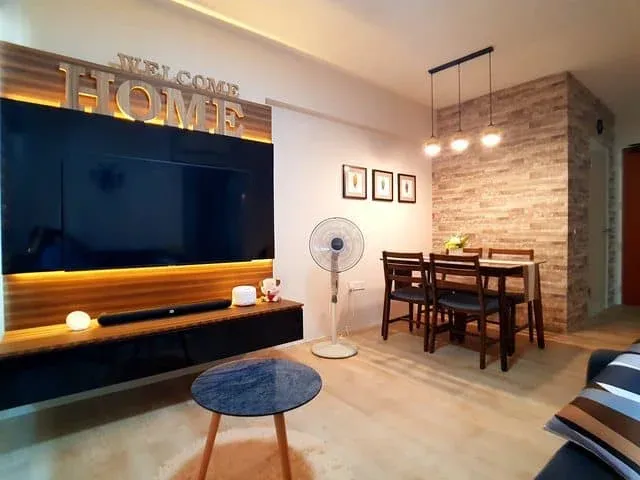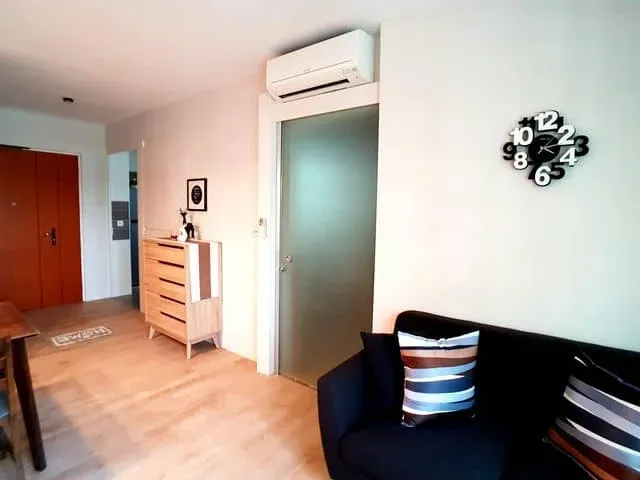 The BTO option here is good. It is cheaper. It is new. But the wait is long. Let's think of it this way. To apply, you have to be 35. Your wait for a BTO could be between 3-4 years. There is even delay nowadays due to Covid.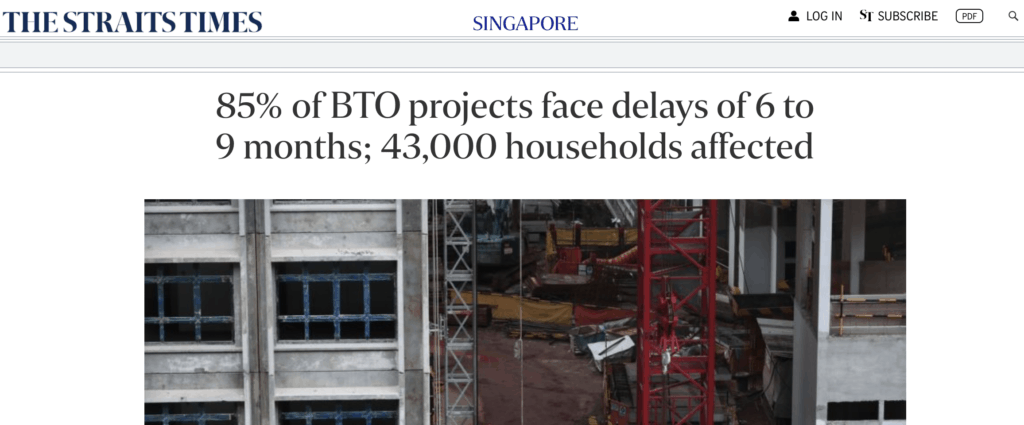 By the time Bob collect the keys to his BTO flat, Bob will be 40 years old. No more fun for Bob for being a single at that age.
Already an Uncle lo.
One other thing for our Bob to think about is also the resale value of the flat. This is a rather niche market (small 2 room flat) and hence the market for such flats when Bob wants to upgrade to a private property or even get married, the resale market is much smaller. And yes, Bob's new BTO flat come with a MOP of five years. And no, Bob cannot ever rent this place out.
I know there is another Joint Singles Scheme (or even the Orphan Scheme) but these are buying the property with another person (and staying together). Remember our Bob here is YOLO single 🙂
Subscribe to PatkoProperty newsletter
Single buying property in Singapore : HDB Resale
What about resale HDB flats then? Luckily, there are much fewer restrictions around that. More importantly, you can choose any size and any location you like. You can even buy a five room resale flat and then rent out a few rooms. But our Bob does not want to do that.
Bob can choose to buy a 3 bedroom resale flat (one room for the bed. one room for his study or his man cave or his home theatre system with Playstation. And it can be nearer to town too. Grab is cheaper for those late night partying and movies !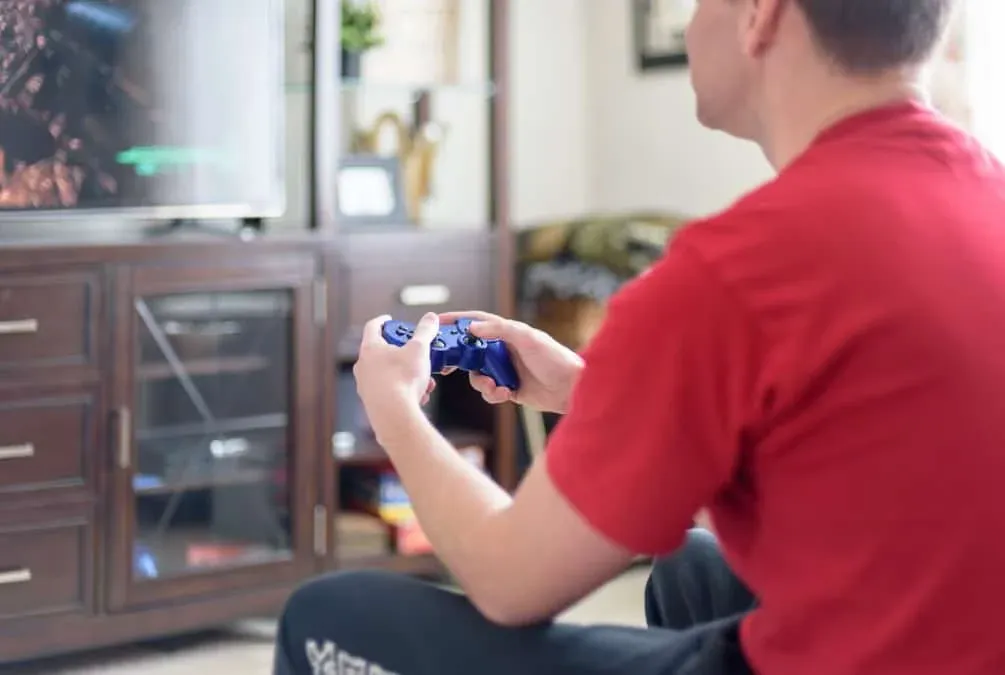 The Enhanced Housing Grant is good for buying a resale flat and helps to defray the cost a lot. As singles like to stay near their parents (for ease to meals and ease to meet and visit their parents) and near to town (for ease to amenities and fun places), the likelihood is they will buy an older place so they have to watch the implications of buying an older leasehold resale flat.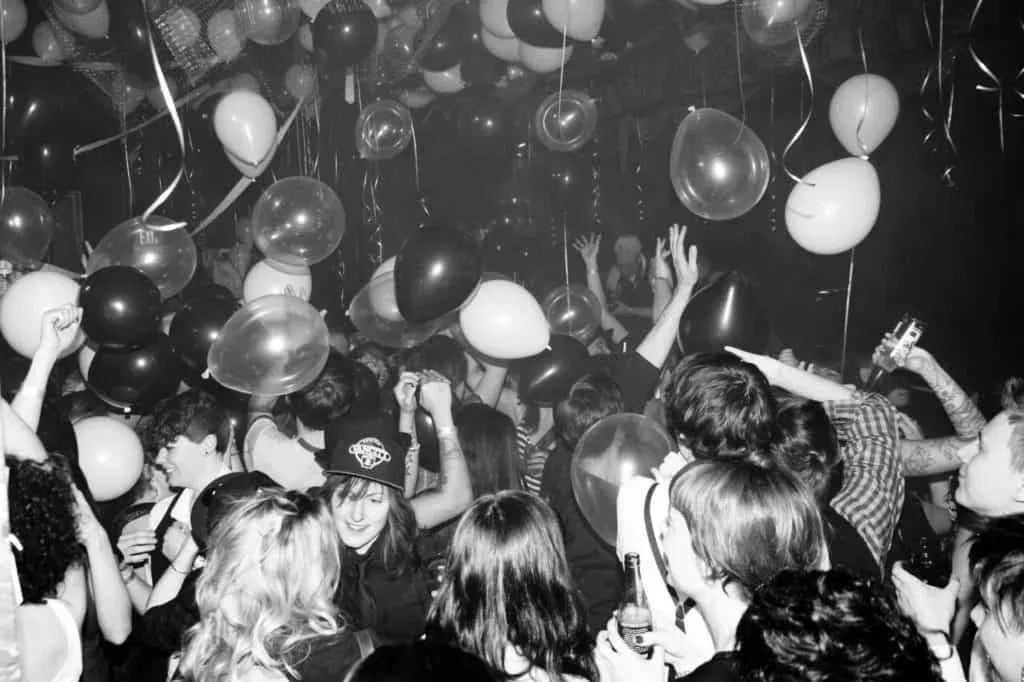 Single buying property in Singapore : Executive Condo New Launch
Unfortunately, Bob will not be able to buy a new launch executive condo on his or her own. Accordingly to the rules of HDB in the eligibility for the purchase of executive condo, only 2 singles under the Joint Singles Scheme can do that.
Not exactly what Bob wants 🙂

Note that once the EC has reached its 5th year (hence MOP for EC is over), a Singaporean or PR single can buy any EC flat as it is now semi-privatised. Read about FAQ on EC here.
Single buying Private Property New Launch or Resale
Of course, if Bob has the money, buying private properties is the easiest. It is of course the most expensive option here but there is no MOP, no age restriction and private condos come with lots of facilities (gym, swimming pool, BBQ pits) that are very useful to a young people's life.
Check out my article on the steps to buy a new launch condo.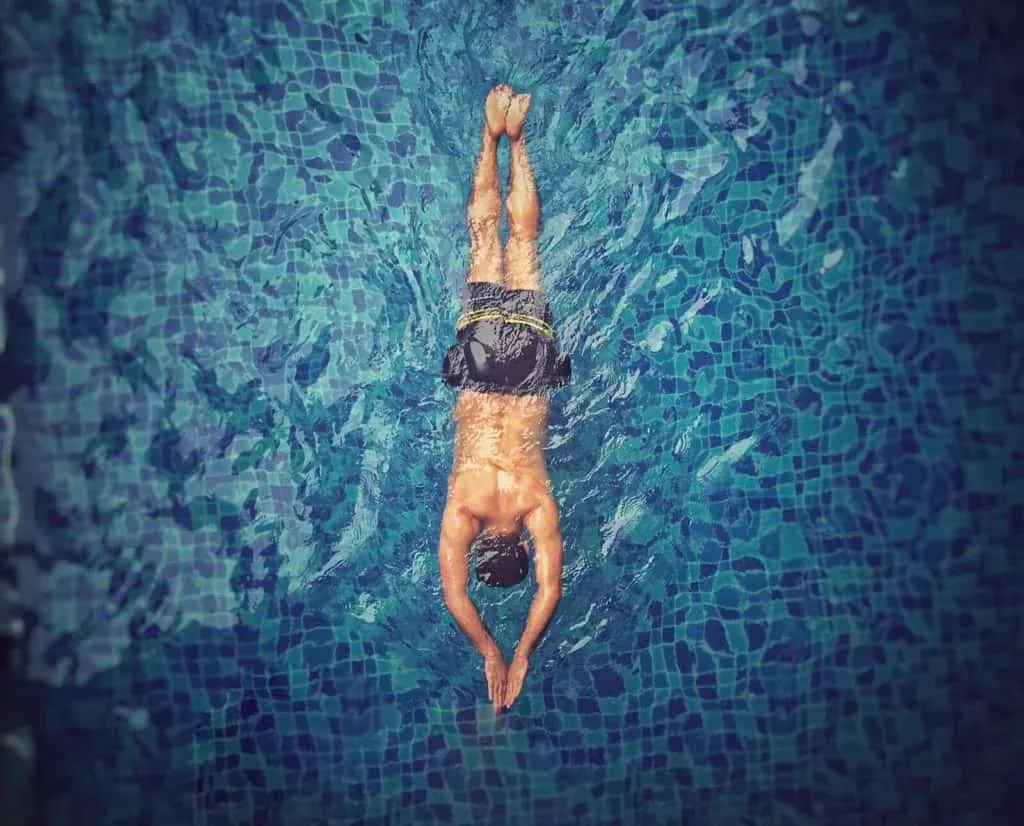 If Bob wants to buy a one bedroom or two bedroom in a new launch condo, Bob does need to know that competition nowadays for such units are very high. Many investors buy such units to rent out to foreigners or white collar workers.
So these are the alternatives for a single buying property in Singapore ! Or at least for a YOLO single. For other cases (such as willing to join forces with other singles), there are many other ways for a single buying property in Singapore.
---