Lentor Central site attracted two bids only
Hong Leong is the winner of the exclusive Lentor Central Site, offering 475 private housing units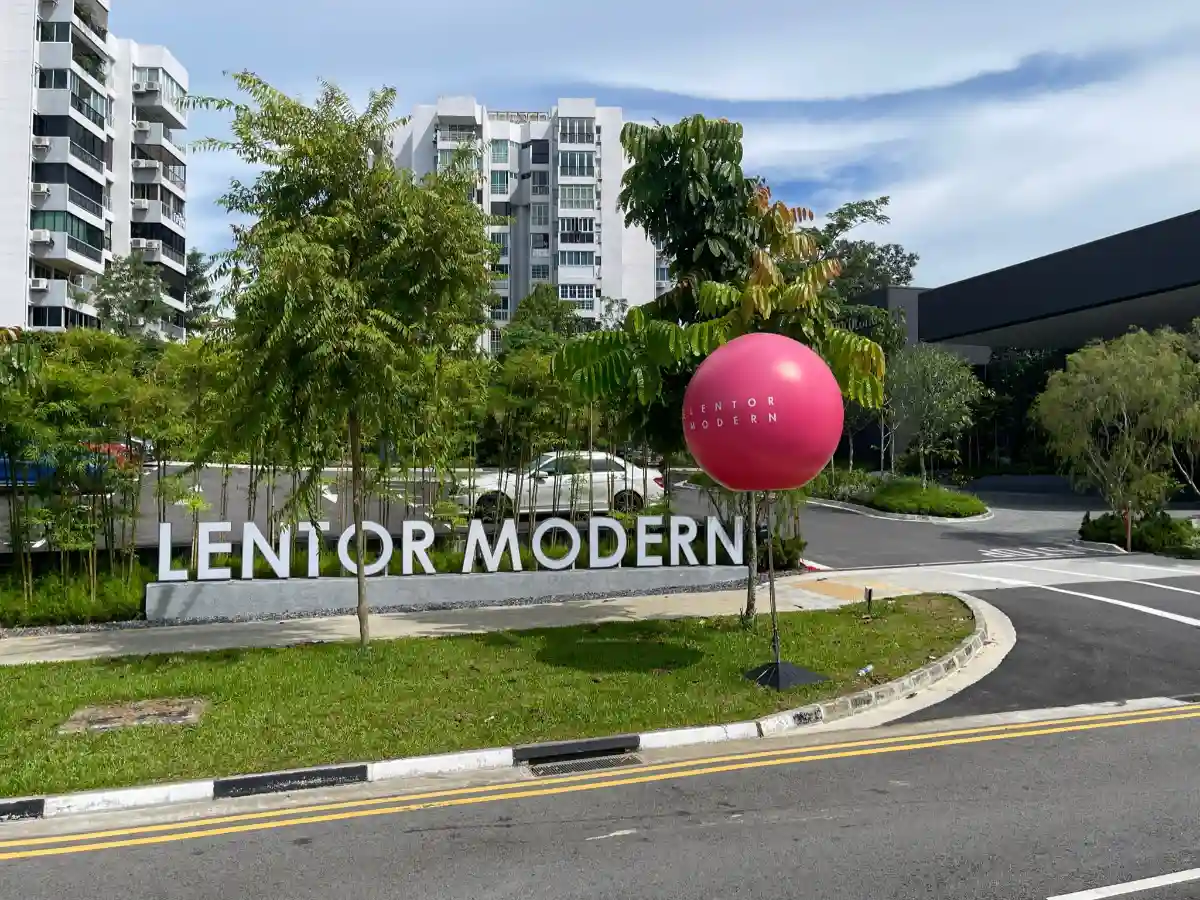 As discussed in my article, Lentor Area : How Many GLS Sites Are There, there was a GLS site for Lentor Area, called Lentor Central.
Okay. That tender was closed today and there were only two bids for the sites. This compares very differently from the previous GLS sites in Lentor area. Are we seeing a real decline in interest in this area by developers ?
The Lentor Central Site
The Lentor Central Site is situated within the upcoming Lentor Hills Estate, a green and sustainable neighborhood designed for pedestrians. Its prime location near the Lentor MRT Station on the Thomson-East Coast Line offers future residents convenient access to Woodlands Regional Centre, the Central Business District, and various other areas of Singapore via direct rail connections.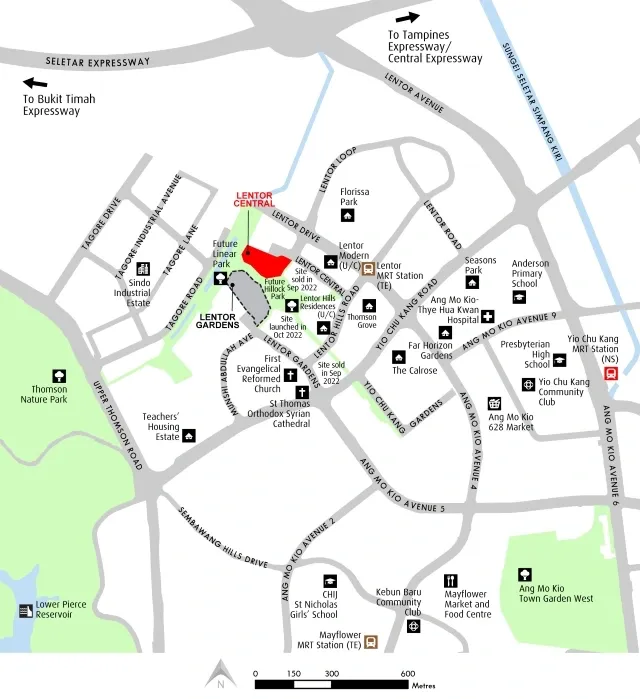 The Lentor Central Site presents an excellent opportunity for future residents to benefit from the presence of established educational institutions such as Presbyterian High School, Anderson Primary School, and CHIJ St Nicholas Girls School.
Moreover, they will have easy access to an array of food and beverage establishments, retail stores, a convenient supermarket, and childcare facilities within the upcoming mixed-use development at Lentor Modern. Nature enthusiasts can also rejoice as they will be able to indulge in lush greenery and various recreational activities at the nearby future hillock and linear parks.
The Lentor Central plot encompasses approximately 14,703 square meters and boasts a maximum gross floor area of 41,169 square meters.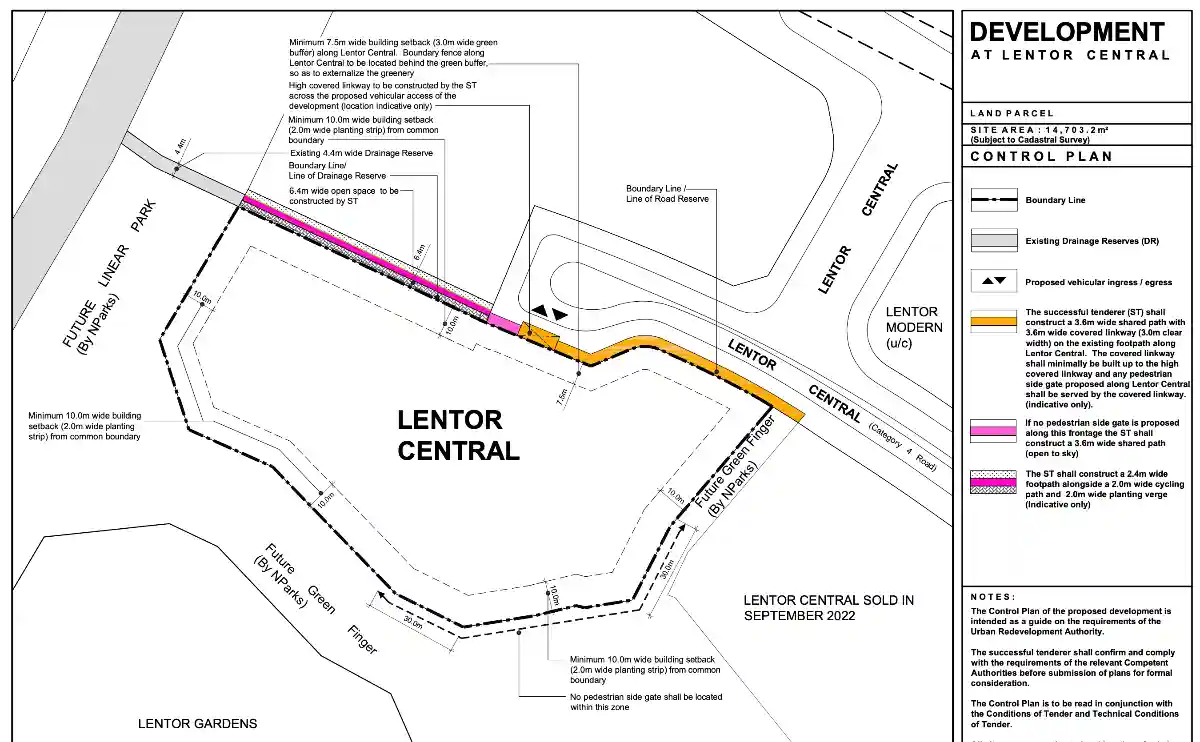 The Lentor Central Bids
The Lentor Central plot, capable of accommodating around 475 private housing units, attracted just two bids when the Sep 12 tender closed.
The highest bid, totaling S$435.2 million, or S$982 per square foot per plot ratio (psf ppr), came from a joint venture involving Hong Leong Holdings' Intrepid Investments, GuocoLand, and CSC Land.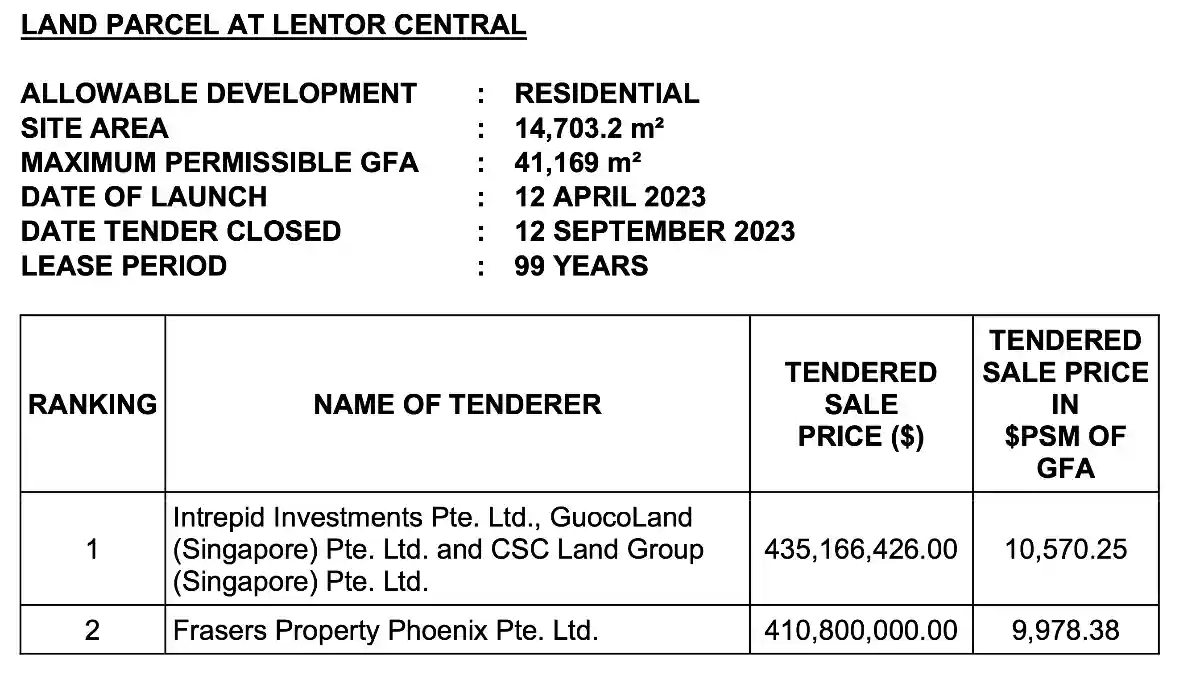 On a per square foot basis, the top bid fell within the expected range and closely aligned with the S$985 psf ppr offered by GuocoLand and Hong Leong in the previous tender for Lentor Hills.
Another participant in the Sep 12 tender was Frasers Property, submitting a bid of S$410.8 million, equivalent to S$927 psf ppr.
Winner for Lentor Central Site and its plans
Hong Leong planned to develop a private residential project consisting of about 475 units in two high-rise blocks. Residents will enjoy the convenience of nearby amenities and the Lentor MRT station, enhancing the site's overall appeal to prospective buyers.
Initially, market observers anticipated the site to attract up to three bids, with the highest bid expected to fall within the range of S$950 to S$1,050 psf ppr.
Going back to April, a neighboring housing site tendered by the government at Lentor Gardens received only one offer. The site was secured by GuocoLand and Hong Leong Holdings' Intrepid Investments for S$486.8 million, or nearly S$985 psf ppr. This marked the lowest unit land rate among the five sites in Lentor Hills Estate sold since July 2021.
In September 2022, a Lentor Central site was awarded to China Communications Construction Company, Soilbuild Group, and Yanlord Land Group for S$1,108 psf ppr. Additionally, the Lentor Hills Road (Parcel B) plot was sold to TID Residential for S$1,130 psf ppr.
The estate's first new project, GuocoLand's 605-unit Lentor Modern, experienced strong demand upon its September 2022 launch. Approximately 84 percent of units sold during the launch weekend fetched prices ranging from S$1,856 to S$2,538 psf. GuocoLand had acquired the site for S$784.1 million, or S$1,204 psf ppr, in July 2021.
On the other hand, the second project, a mixed-use integrated development called Lentor Hills Residences, received a more subdued response in July. This followed a series of cooling measures. The project, a collaboration between Hong Leong Holdings, GuocoLand, and TID, managed to sell around 50 percent of its 598 units during its launch weekend, at an average price of S$2,080 psf.
Hillock Green and Lentor Gardens Reserved Site
We will now watch closely the launch of Hillock Green, scheduled for October 2023, closely for clues on how the Lentor area new launches will perform going forward in 2023 and 2024. You can read more about Hillock Green at this web site.
There is also, as discussed in my previous article, the possibility of another site at Lentor Gardens too. No news of any one has triggered the GLS reserve list site so far.
💡
One other site is a
residential site at Lentor Gardens
, which is about 222,175 sq ft and can yield 500 units. However, this site is only available for application by developers under the GLS reserve list, meaning it will be put up for tender only if the minimum price submitted by a developer is acceptable to the Government.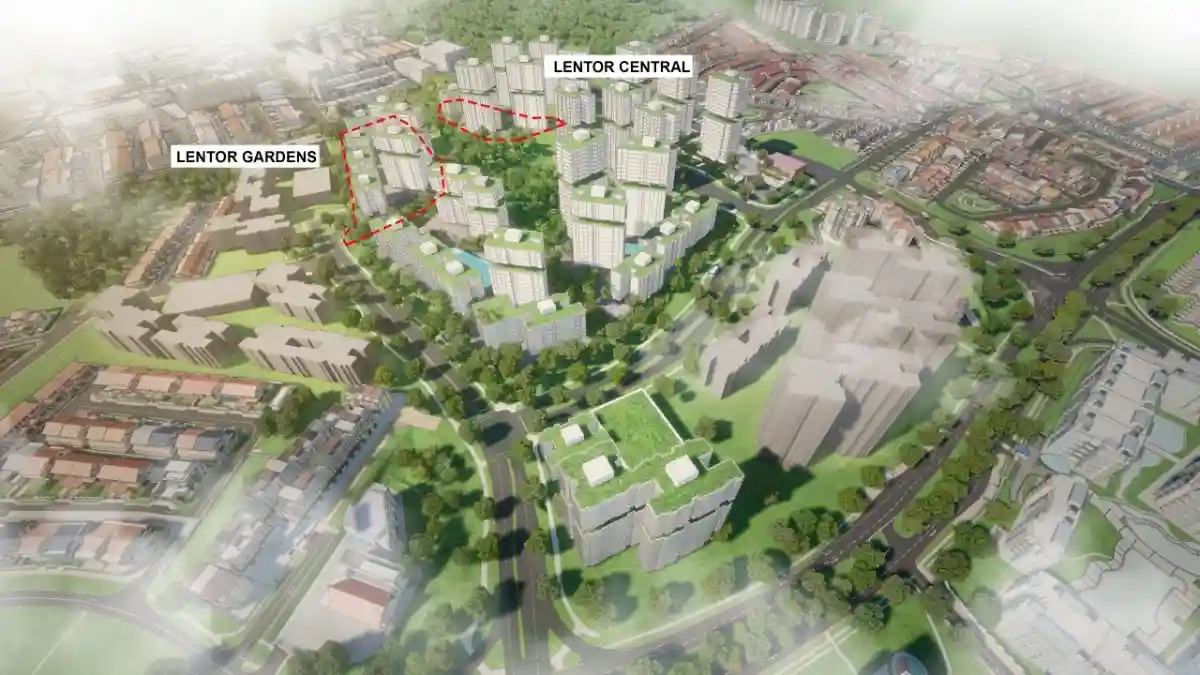 Lentor area remains an attractive part of Singapore and its greenery concept is very welcoming to residents and investors.