Lentor Area : How Many GLS Sites Are There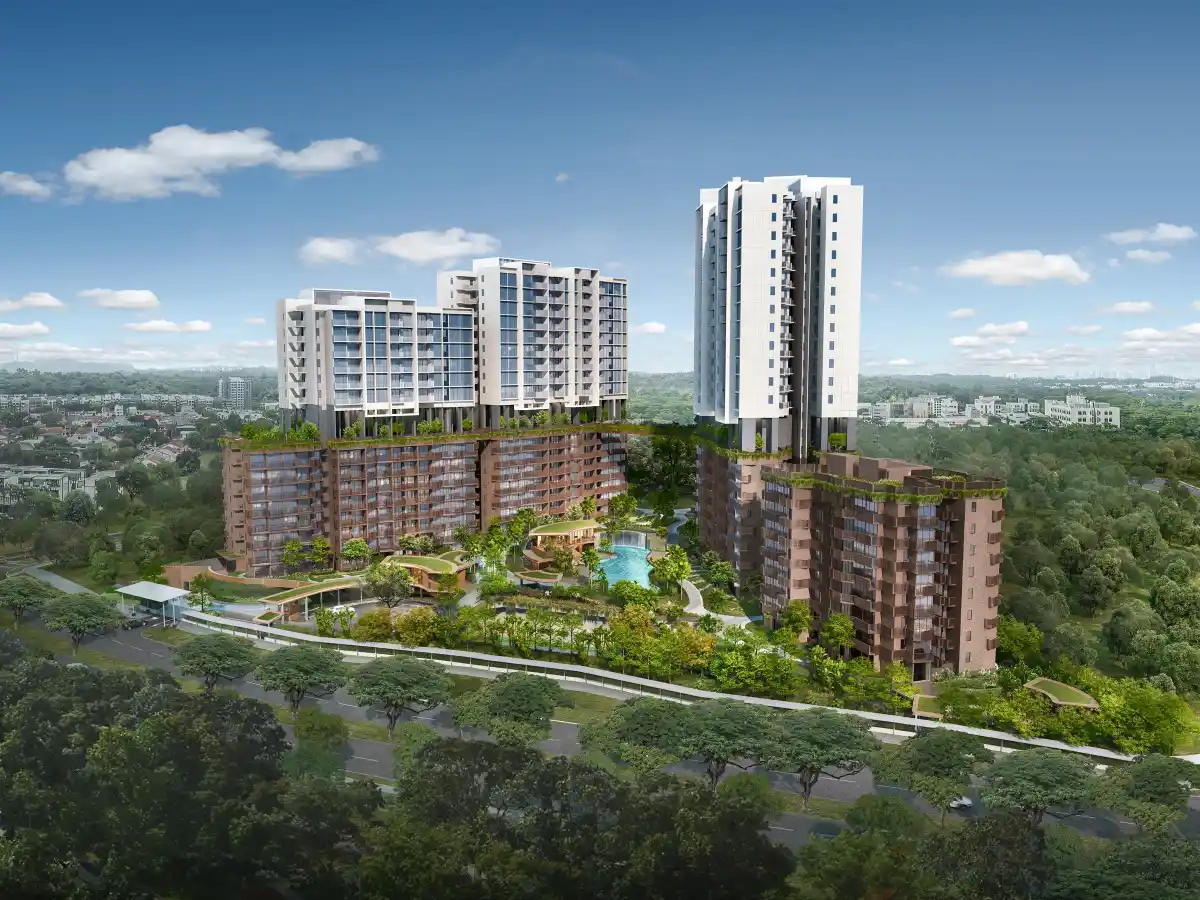 Another day, another lentor launch. Over the weekend of July 8-9, the 598-unit Lentor Hills Residences recorded sales of 298 units (which is a very good 50% sales figure). And back in Sep 2022, GuocoLand sold 84% of units at Lentor Modern on launch day itself. And next up, there is a new launch at the Lentor area called Hillock Green (.... Why they never call it Lentor Green, huh..).
Which beats the question.... exactly how many Government Land Sales (GLS) sites were offered at the Lentor area for private housing ?
The Lentor Area : The beauty in the North
First let's talk about the Lentor area.
The Lentor area is a residential neighborhood situated in the Ang Mo Kio planning area of Singapore. A whole new neighbourhood is now being planned to conveniently located near the Lentor MRT station and is planned around an existing hillock. It will feature new parks, seamless pedestrian and cycling connectivity between Teachers Estate and Lentor MRT station, as well as commercial amenities to serve the community.
The MRT station on the Thomson-East Coast Line (TEL) helps improve accessibility to this area.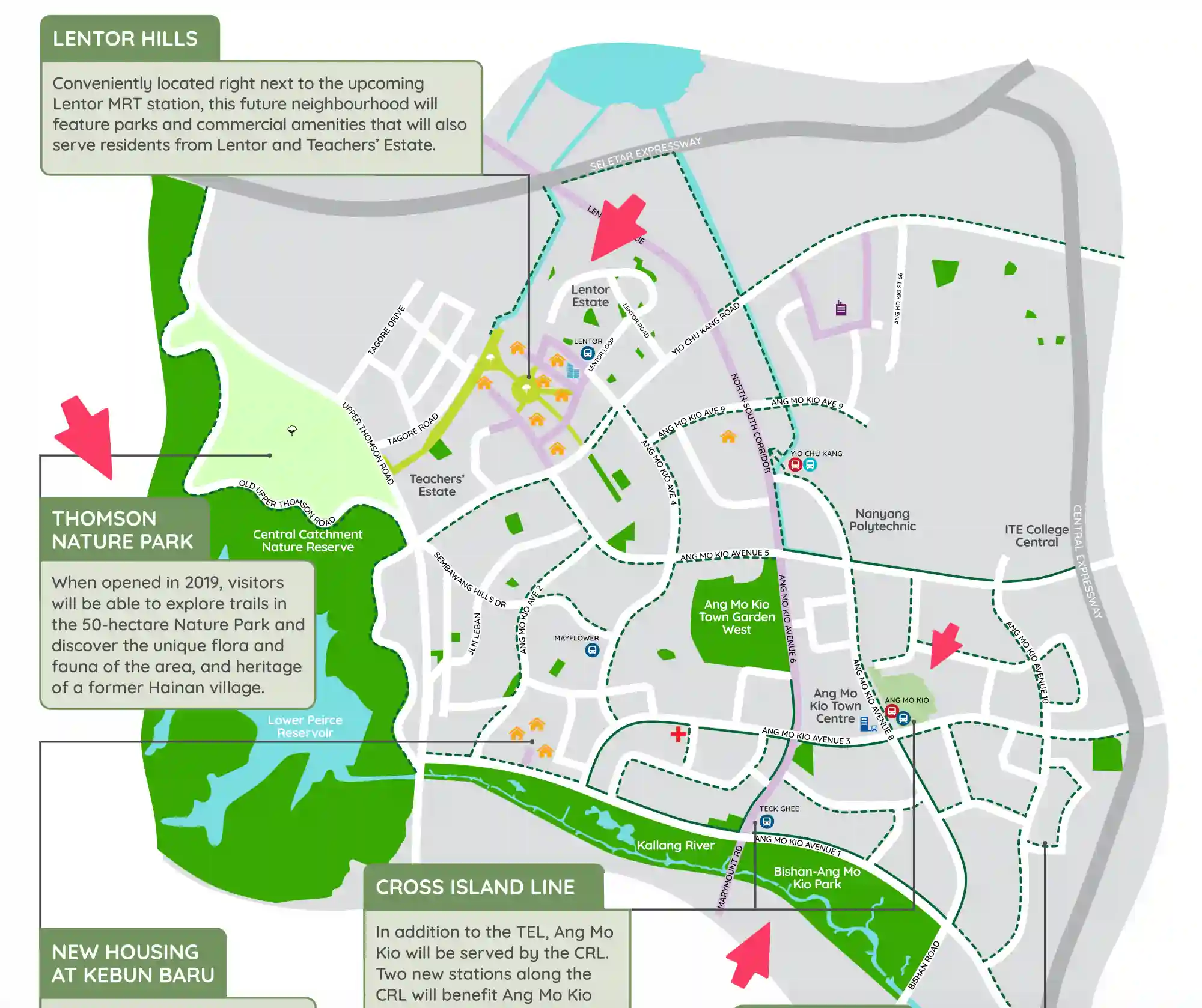 As you can see from the map, Lentor is close to Ang Mo Kio (In fact, it can even be called Northern AMK). It is also pretty close to Upper Thomson Road and the beautiful parks at Thomson road. Residents can easily access nearby malls like Thomson Plaza and AMK Hub for shopping, dining, and entertainment options.
And in the longer term, it's connectivity to Ang Mo Kio will be enhanced by cycling paths that will join up the Lentor neighbourhoods and facilitate inter-town
connectivity.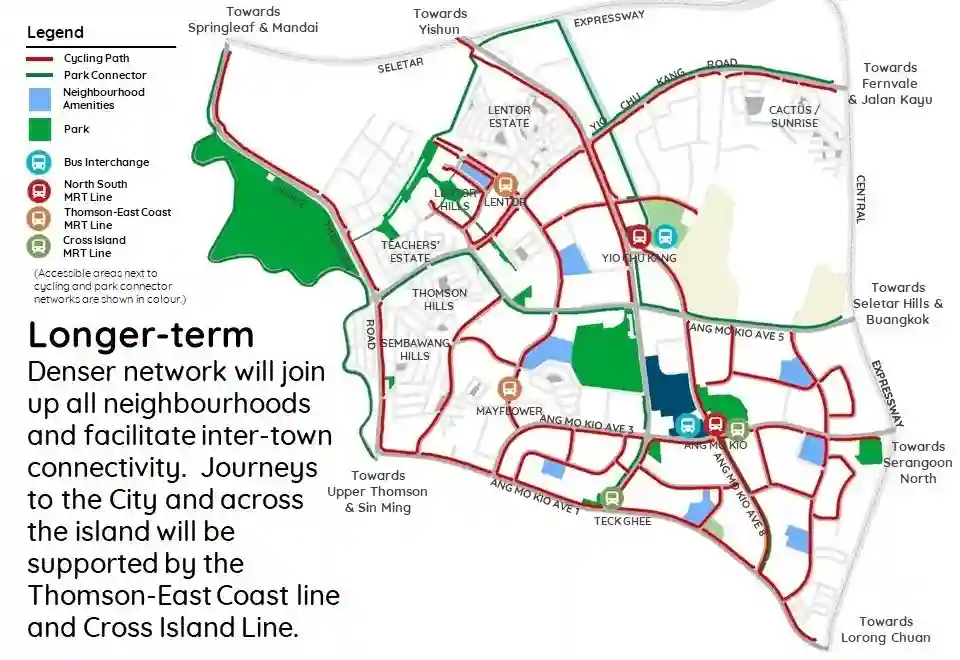 Lentor is primarily a residential area, characterized by housing estates and condominiums. It offers a mix of landed and non landed housing options, providing a diverse range of living choices for residents. It is a quiet little neighbour (but not so in the future, with so many GLS sites).
Education: There are several educational institutions in and around Lentor, providing educational opportunities for families with children. From preschools to primary and secondary schools, families can find suitable options for their children's education.
Schools within 1 km of Lentor MRT (nope, this does not mean it is within 1 km of the condo you are buying, so please check with your agent). And we know why Singaporeans love good primary school within 1 km. Just ask ACS Tengah :)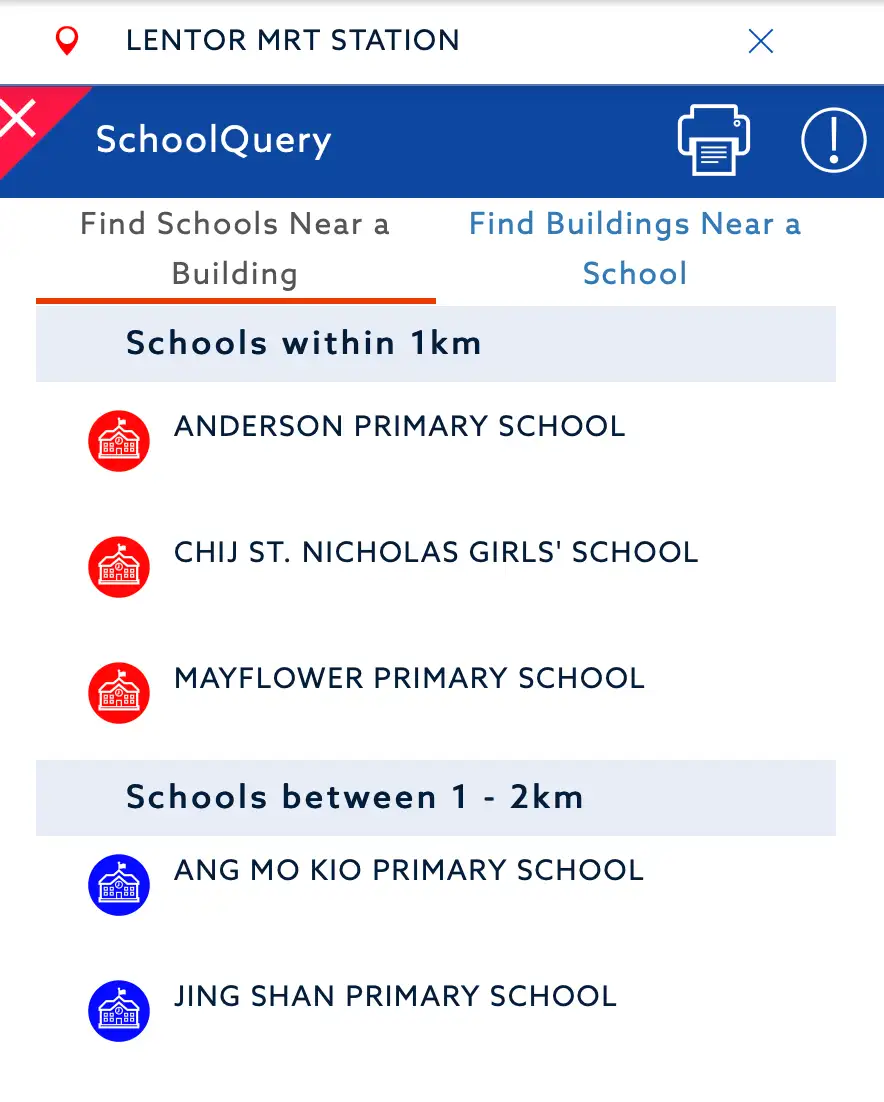 One fantastic point about the Lentor area is that it is is close to nature reserves and parks, offering residents opportunities for outdoor activities and recreation.
Some nearby green spaces include Lower Peirce Reservoir Park and Bishan-Ang Mo Kio Park. As part of the rejuvenation plan, the National Parks Board (NParks) will develop a new park which is about 8ha in size at Lentor Hills Estate. The park will link the Central Catchment Nature Reserve to Khatib Nature Corridor, and will combine an existing forested hillock with a new therapeutic garden and a nature playgarden. The park connector will also connect residents to a larger recreational network including Bishan-Ang Mo Kio Park.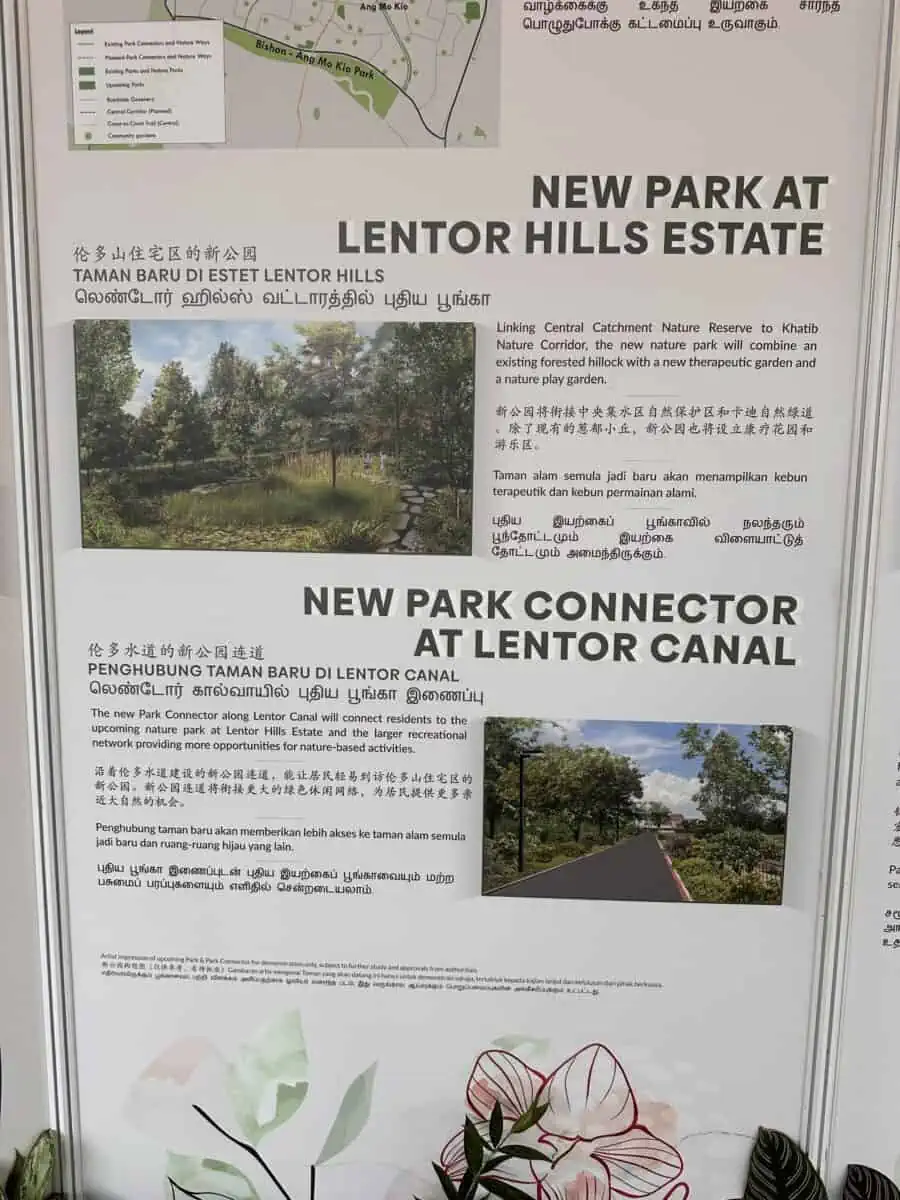 The park will also be connected to a new 1km-long park connector at Lentor Canal that will be completed by end-2024,
From these few points, you can see why Lentor area is an up and coming area in Singapore.
Number of GLS site for Lentor Area
The short answer is that there are Six (6) sites under the Confirmed GLS list for Lentor.
Five has been sold. Of course, that included Lentor Modern, Lentor Hills Residences and the upcoming Hillock Green. The other two sites are sold but the names of the developments are not known yet (at least to me..).
And.....
One site, Lentor Central, is currently on the GLS Confirmed List as at July 2023 and the tender for this site will close at 12pm on Sept 12 2023. Read about how the final bidding for this site performed in this article, Lentor Central Site attracted two bids only.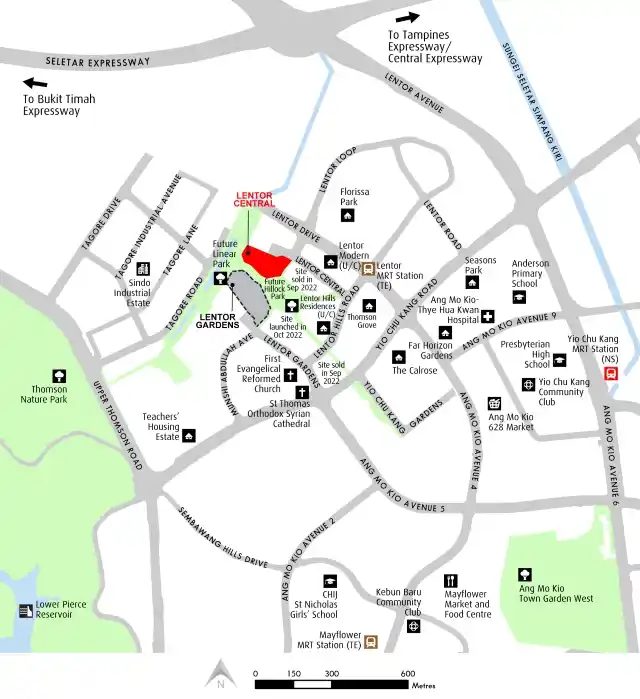 But wait. There is one more :)
One other site is a residential site at Lentor Gardens, which is about 222,175 sq ft and can yield 500 units. However, this site is only available for application by developers under the GLS reserve list, meaning it will be put up for tender only if the minimum price submitted by a developer is acceptable to the Government.
Maybe it will be sold in the future.. but for now, it is just on the Reserve List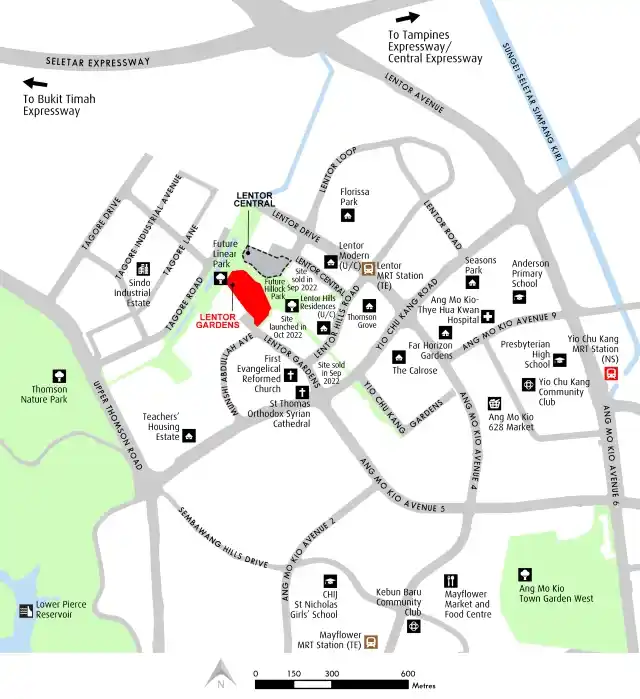 Summary of the 5 GLS Sites Sold So Far
A table here is enclosed for your knowledge on the 5 SOLD sites at the Lentor Area. These five sites (and the sixth one) will add a pipeline supply of almost 3,000 units in the area over the next 4-5 years. That's a lot of new units at Lentor area.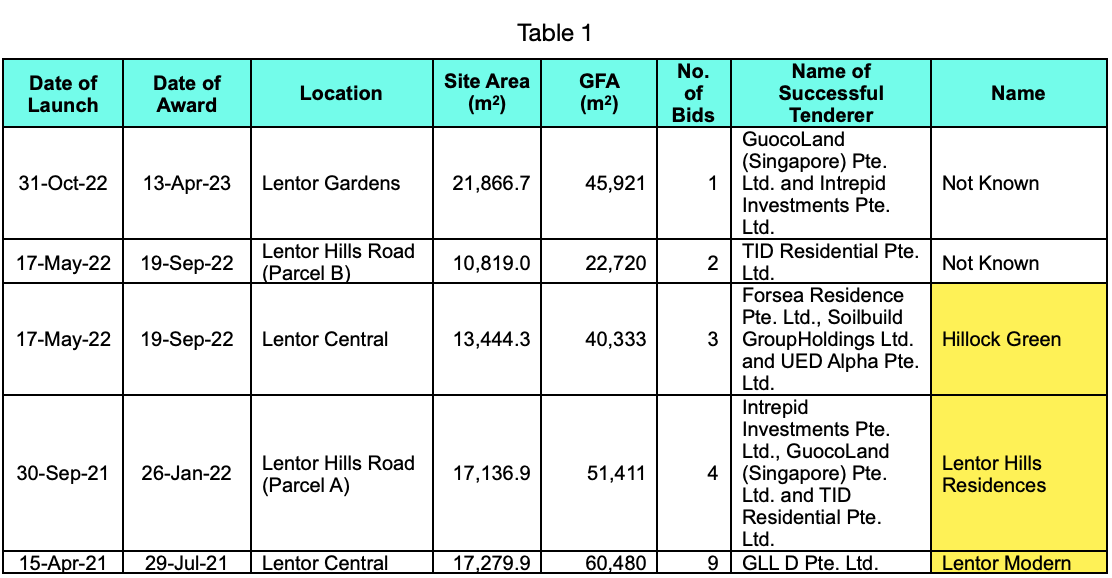 Let's watch on how the sixth site performs at the close of the tender and then whether the Reserve List site will be triggered. Given the cautious market sentiment currently, it is predicted that the Lentor Gardens site under the reserve list is unlikely to be triggered for sale.
We shall see :)
Infographic of Lentor Area : How Many GLS Sites Are There
Here's an infographic of all the GLS Sites in Lentor Area, as produced by Propnex. This is a clear diagram that showed a lot of useful information including developer, total number of units and land cost etc.