Why Are Rental Costs Rising In Singapore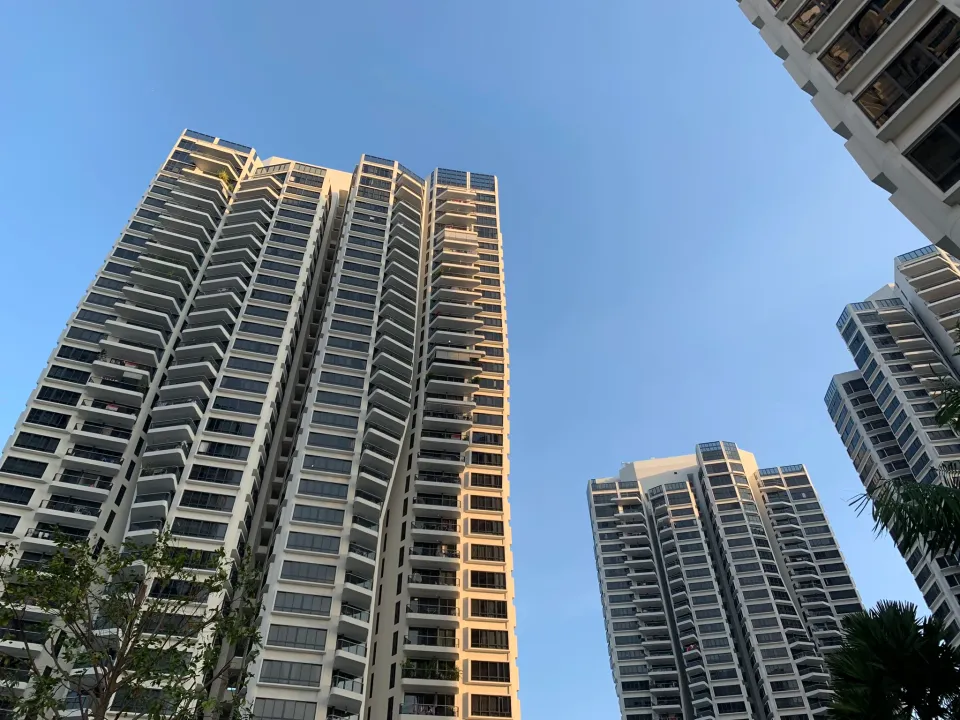 While HDB flats are being sold for more than S$1 million, the rental market in Singapore is also heating up. Very drastic actually if you are closely monitoring the real estate market in Singapore regularly.  
You know it is an issue when a 73 year old 4 room HDB flat is rented for as much as $6,000 a month. That is the price of a huge private apartment rental just a couple of years ago !
And for concrete solid evidence, we can look at the Private Property Rental Index by Type, Quarterly from the government sources.
Rental costs in Singapore have been steadily rising over the past few years, and it's leaving many people, local or foreign, to be feeling anxious and uncertain about the future. With rental prices (and other inflationary costs) increasing faster than incomes for many families, it's becoming increasingly difficult to find a place to live in Singapore without breaking the bank.
It's an issue that affects people from all walks of life – whether you're a student living away from home, or an expat family with children looking for a place to settle down in Singapore.
And even for locals, the latest 15 months wait after selling a private property has also led to increased demand for big units rental (e.g. five rooms HDB flats or large size private condos).
Let's explore why rental costs are increasing in Singapore.
Demand More Than Supply
The rental market in Singapore is highly competitive and has been for some time now. With so many people looking for a place to call home, landlords are also able to increase their prices to capture that demand.
End of the day, the keywords are that "demand exceeds supply"
With Singapore's population growing quickly, more people are looking for places to live – but there just aren't enough properties available. This higher demand leads to higher prices – when prime locations come up for rent, landlords have their pick of tenants who are willing to pay top dollar.
Supply, on the other hand, is inelastic in nature anyway. We are not playing SimCity here. Buildings don't appear on the scene instantaneously.  
Rental prices will continue to rise as long as there is an imbalance between supply and demand.
It has become very much a landlord market in 2023 now.
Where does the demand come from ?
Population Growth in Foreigners
It's no secret that Singapore is experiencing a surge in population growth. With more people moving to the Lion City and the current limited amount of housing, it's no surprise that rental costs are going up.
As an example, the Singapore government announced new work visa rules to woo foreign talent as our Asian financial hub looks to bolster its recovery from the COVID-19 pandemic. Singapore, due to its very good Covid-19 management, has also now seen as a more attractive place to work than traditional rivals such as Hong Kong.
The increase in population in Singapore, especially from foreigners who came to Singapore to take advantage of the "open-ness" of the country and the ample job opportunities, will naturally led to more demand for temporary stay which of course is where the majority of the demand for rental market is.
One thing many did not realized is that many foreigners did NOT leave Singapore during the pandemic. More expats already living in Singapore choose to extend their stay and renew their leases. After all, there's been a rise in global companies investing in Singapore and setting up offices here. The job opportunities and the very safe health environment have made Singapore more attractive to stay during the lock down.
Subscribe to PatkoProperty newsletter
Change in Living Lifestyle
Another factor in demand is the change in lifestyle, due to the Covid pandemic. People are looking for bigger space as they work from home a lot more and the new work place has started to shift to a Work From Home hyrid mode. With this change of lifestyle, more people would want more space. The increased time spent at home has raised demand for space and privacy.
One new effect is that people might want to move out to stay on their own and hence increasing the demand for small homes.
Even those who used to stay at small homes could even want to move to bigger spaces too. And also, people nowadays don't want to stay together with their parents and want a place of their own. Young Singapore couples might opt to move in together rather than continue living with their parents for greater privacy and the ability to spend more time together in spite of COVID-19 restrictions.
That pushed up demand for rental places too as they await their BTO flats.
Demand has increased. On the other hand, supply continues to struggle. The cost of supply hence has increased.
Land and Construction Cost have gone up
Another factor is that land values have risen significantly in recent years, making it much more expensive for developers to build new homes and apartments. Developers have been bidding aggressively for new land sales from the government. En-bloc activities have gone up but not enough for new supply of land.

The pandemic has also caused huge construction delays and supply has been pretty much controlled. Also the lack of manpower and worldwide supply chain issues and food and materials inflation have also caused construction costs to shoot up.
This is not just happening in the private housing market but significantly in the government housing market. HDB BTO flats are also delayed quite a fair bit.
All these result in higher selling price for new public and private housing and hence the rental cost has gone up.
Additionally, with fewer new homes being built, existing properties become more valuable - leading landlords to charge higher rents as they look to capitalize on these rising prices of their properties and basically the higher rental market.
Conclusion
Overall, Singapore's rental prices are on the rise. It's a trend that's been gaining momentum over the past few years and is showing no signs of slowing down.
It's a complex situation but one thing is certain: rental prices in Singapore look set to remain high for the foreseeable future.