What can my shophouse be used for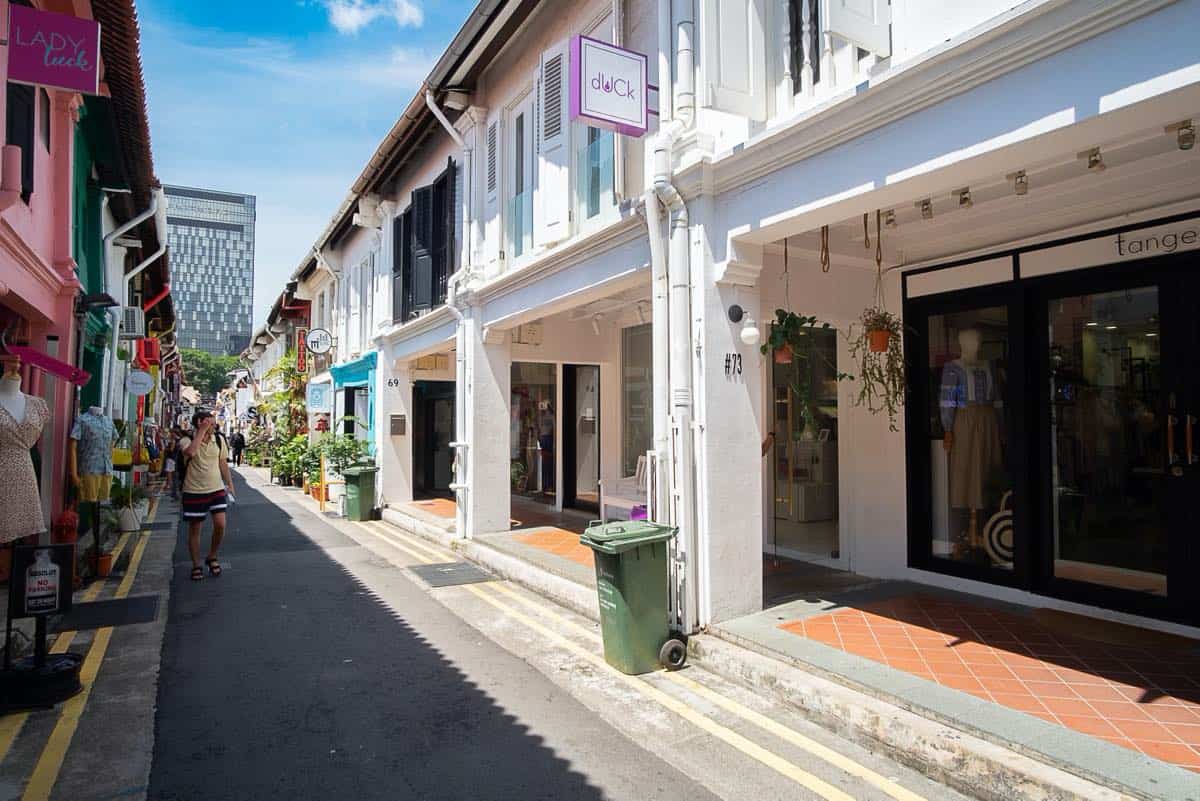 A very common question from clients are what are the URA shophouse use for ? Why some shophouses can be used for some purposes while others cannot ? And do you know whether foreigners can buy these shophouses ?
Did you know you can get your answers from your real estate agent or if you want to do the work, you can actually use the URA web site to find out. Our Singapore Government does provide the information online for you.
Shophouses in Singapore
Many of us have grown up in Singapore, fully aware of the existence of a shophouse. I, myself, was brought up in a shophouse in Beach Road, at the corner of Tan Quee Lan Street. Where it is now the site of a major development by Guccoland.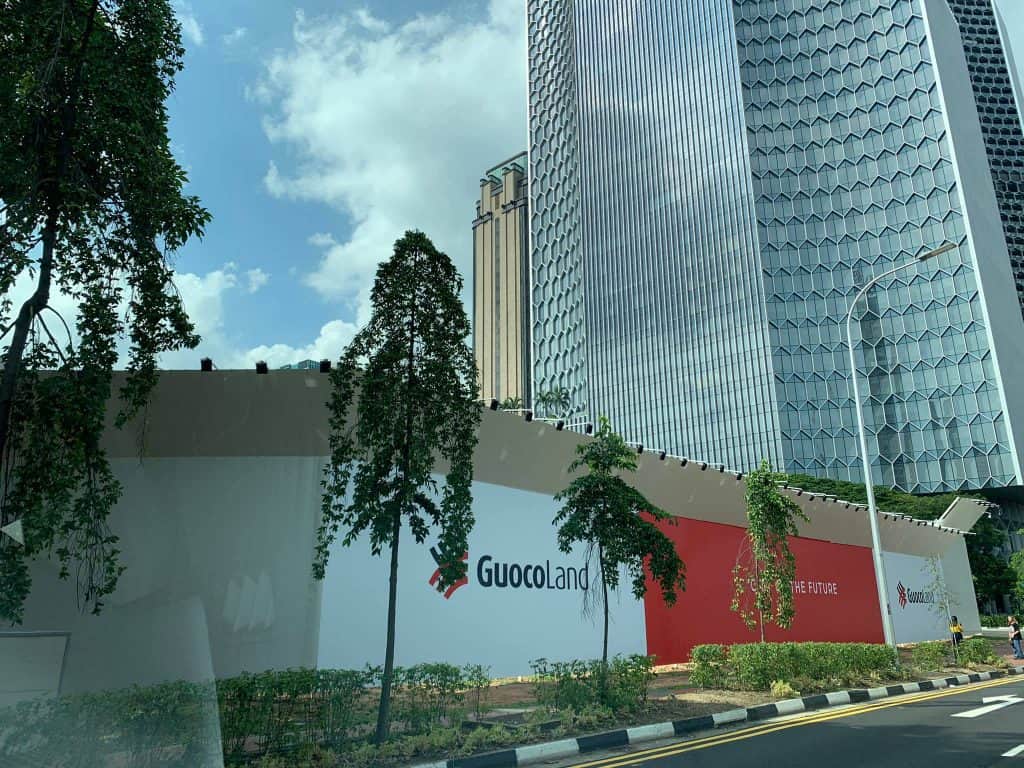 These shophouses are built from 1840s to the 1960s and formed part of our charming past in the city areas and areas like Jalan Besar, Chinatown, Little India etc. Traditionally, these shophouse has a narrow frontage with a sheltered corridor at the front for pedestrians (called a five-foot way and if you are as old as me, you will remember the famous show 五脚基 by the local Singapore TV station. Surprisingly you can watch it online today. And oh who can forget that brilliant song 我的生活在这里 by 吴佳明 too).
Ok. Enough of the past. Back to today.
URA Shophouse use : How to check
To find out what a shophouse can be used for, you can use the web site from URA called URA Space.
On the left hand side, there is a "hamburger" icon and clicking on it, produces a drop down menu. Under "Property Use and Approval", you can see the "allowable use for shophouses".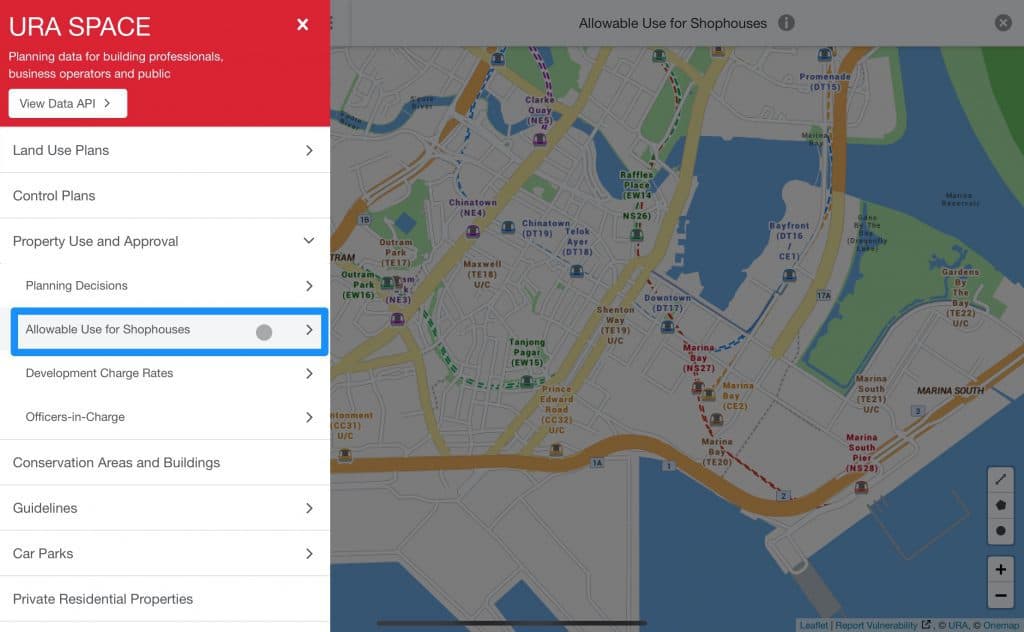 At the top left corner, you can then enter the address of the shophouse.
Okay, I am sentimental today and thinking of Tan Quee Lan Street where I grew up in. It is now a pretty famous food street, and so let's see what food are there now.

So let's try "9 Tan Quee Lan Street". Entering the address into the URA space web site, you can see this: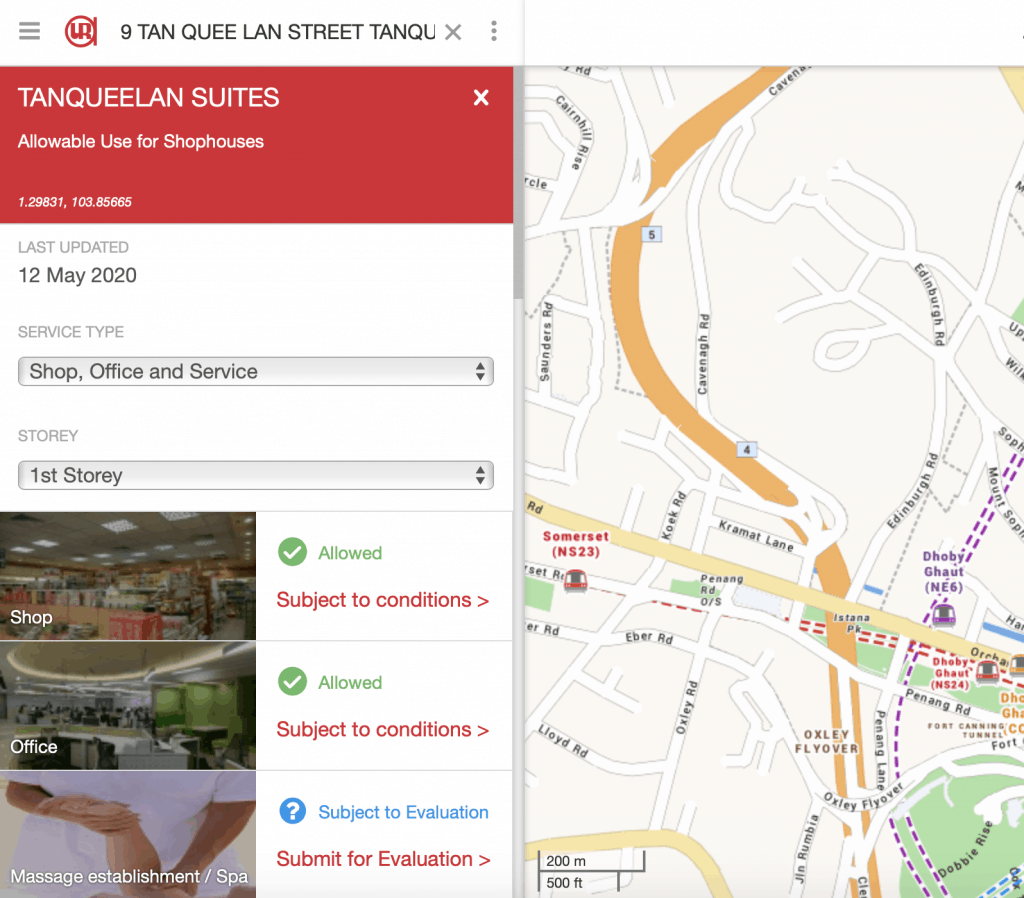 You can see that the allowed use for the shophouse in the left side for each service type. But what you see on this screen is NOT the full list of the allowed usage. But please be careful here. Look carefully at the "Service Type". It is a drop down box where you can find MORE service types.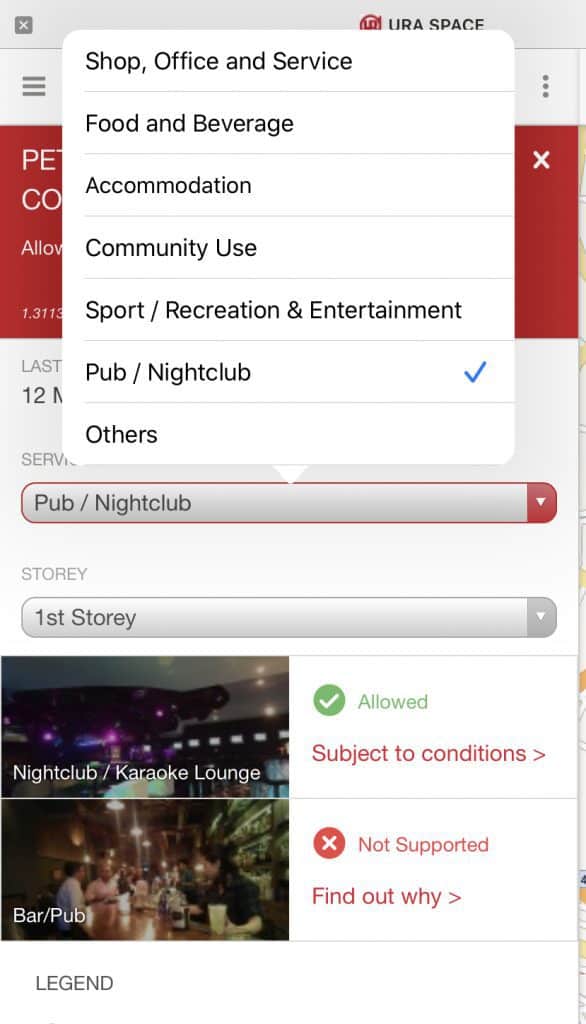 The legend is clearly shown: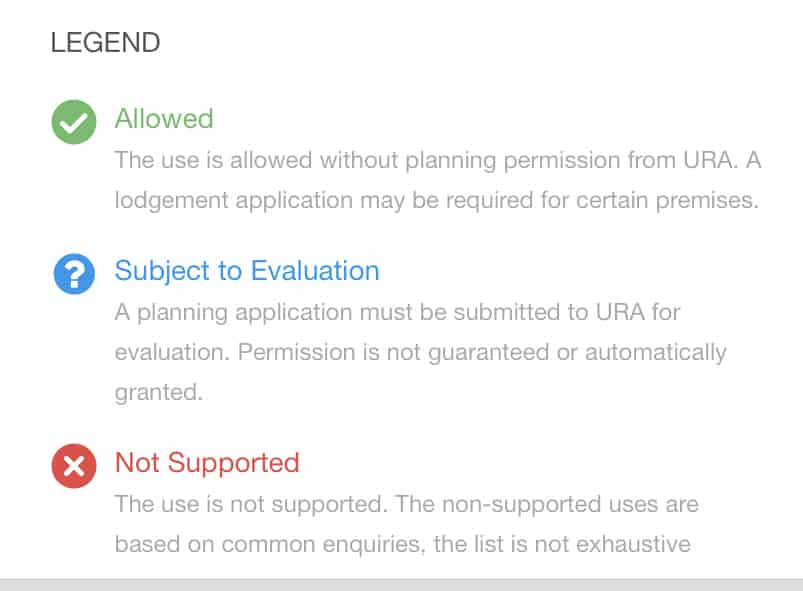 So the way to understand the use is this.
If it is allowed (GREEN TICK), you can be sure that you can run that business in the shophouse. You can now be sure of renting the shophouse for use.
If it is subjected to evaluation (BLUE), you would need to apply to URA. Do not sign the LOI yet.
If it is not supported (RED), it means don't even try. Tell your client/tenant, sorry. Find another place.
Subscribe to PatkoProperty newsletter
So let's look at our shophouse at 9 Tan Quee Lan Street. Was it allowed as a restaurant ?
Apparently this shophouse is NOT automatically allowed as a restaurant. This particular use is subjected to evaluation. You actually need to apply for it.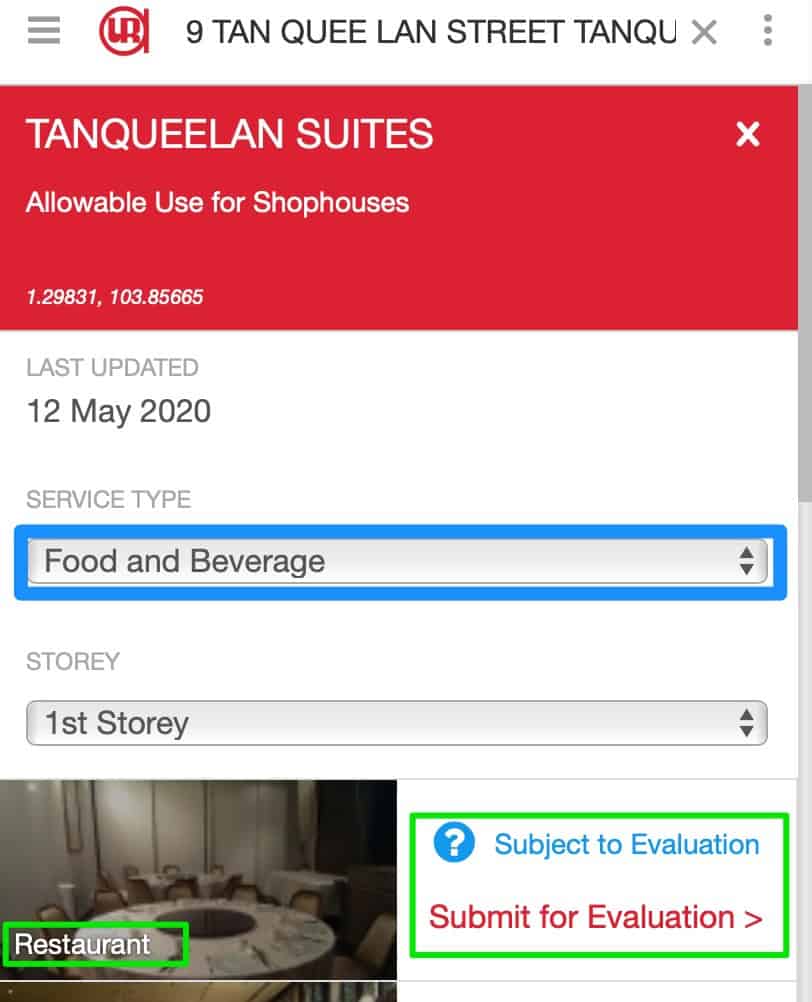 So apparently it is pretty clear that they have actually applied for approval for change of use for this shophouse and is successful (else they cannot be running a restaurant there now).
Looking down the web page a little more, you can see they (unit #01-101) are approved for use in 15th Dec 2017 and the expiry date is 20th Jan 2021. As a RES, you know that probably the unit will be up for rental renewal before Jan 2021 or close to Jan 2021.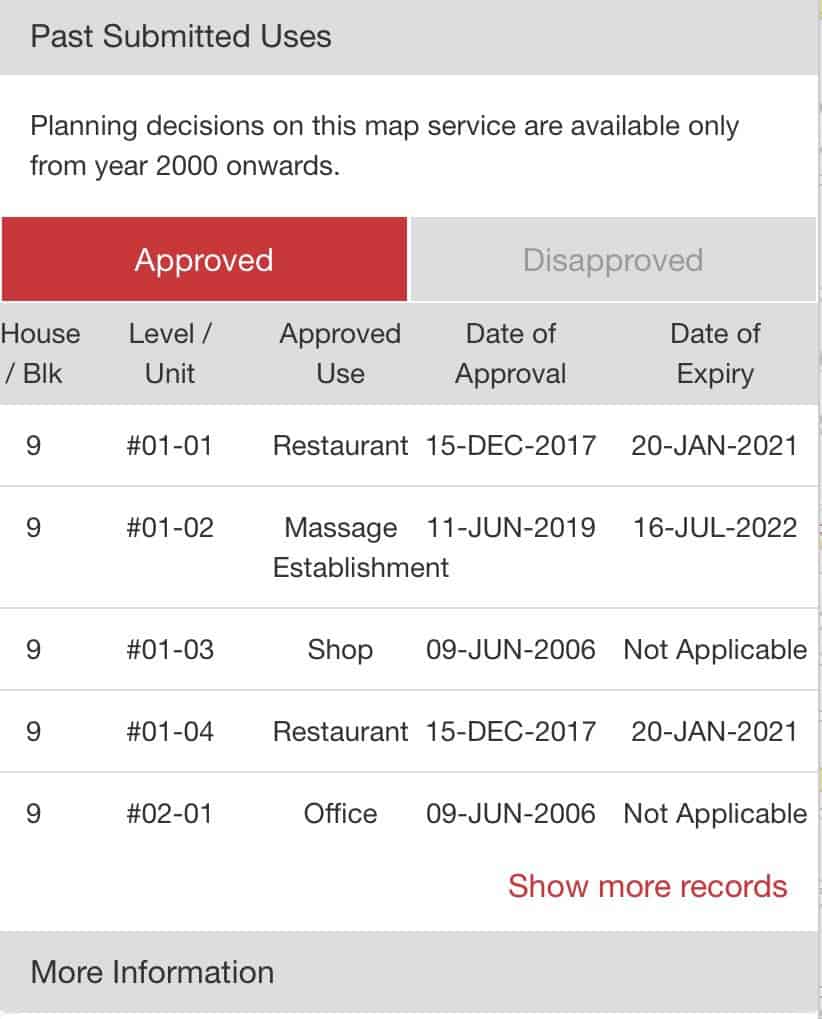 We will talk about how to get approval later in this blog post.
Now let's look at another place. We know that it is pretty common (as agents) to get an ask for a KTV lounge.
Another case of use of Shophouse for KTV
311 Jalan Besar Road (close to Petain Road) is a KTV lounge. Do they have the right approval to operate a KTV lounge ?
You can see that it was approved when you URA Space to check.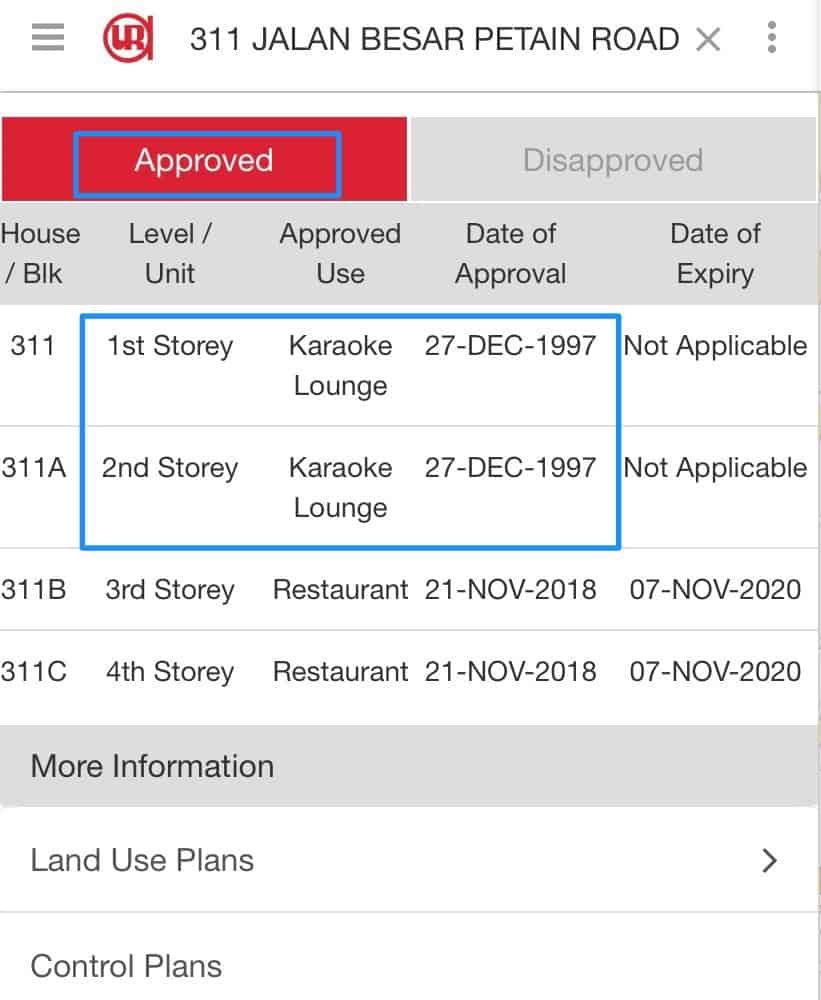 You can also see that Hotel is not allowed (and so no Hotel 81 etc here). Someone did applied and failed. So don't try even if you own Hyatt 🙂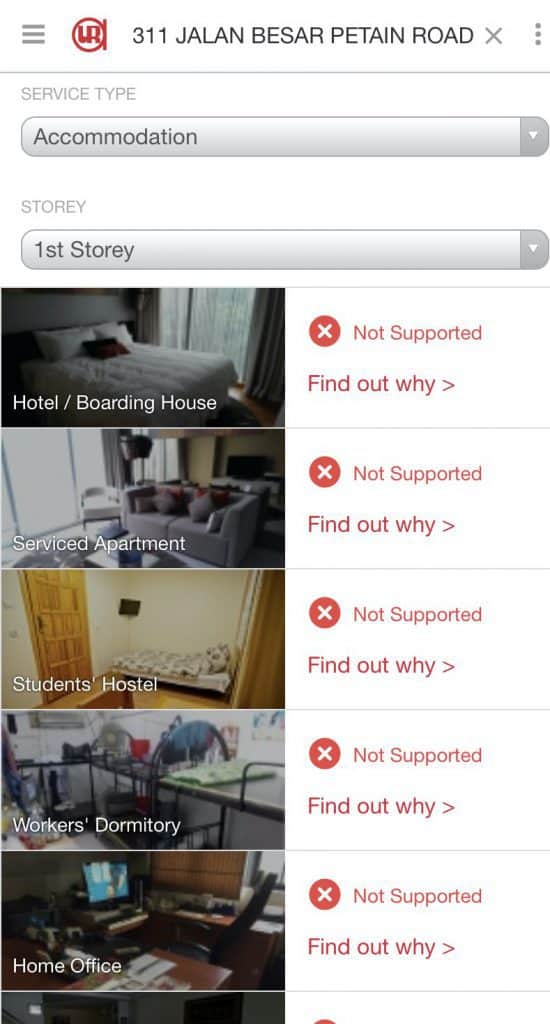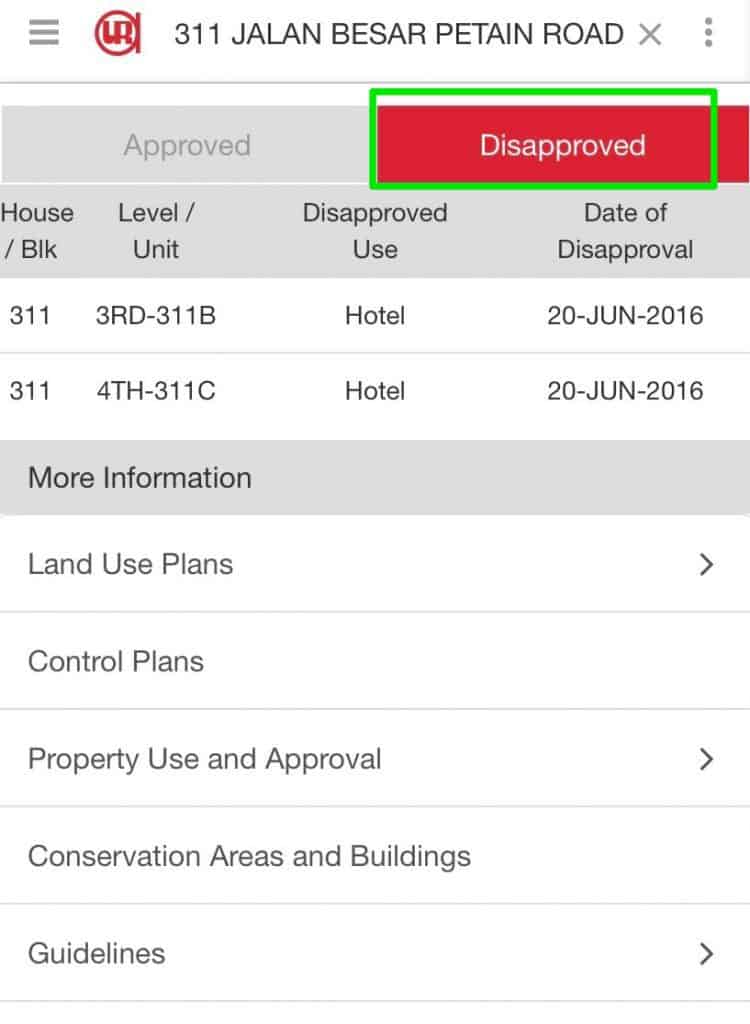 A nice hotel in restored conservation shophouse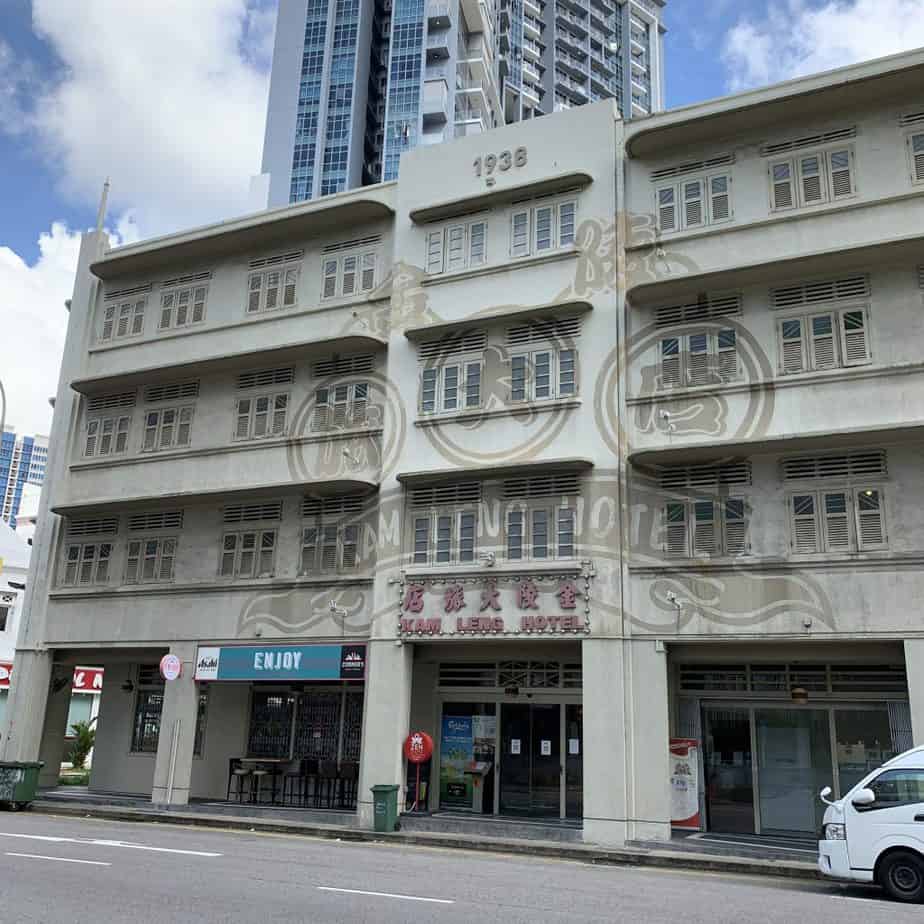 So how do we submit a change for use
Let's say you have a shophouse and you checked the fantastic URA Space and it said "subjected to evaluation". So you know that you need to submit a "change for use" for approval. How do you do that ?
Click on the "subject to

In the next screen, scroll down to the bottom of the page, and you can see a link to "Change of Use Application". There are also DC Guidelines and even a Step by Step Guide there. I tell you, the govt is determined to make sure you can get things done online.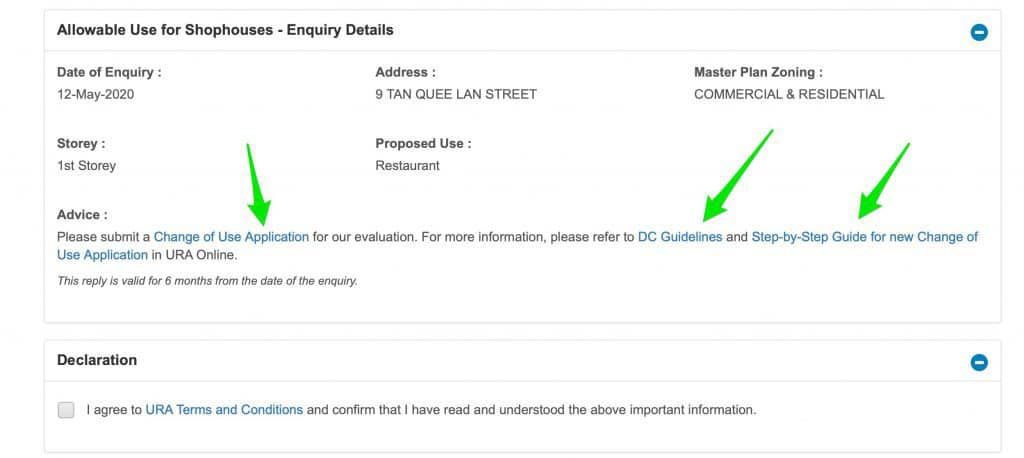 This will take you to the GoBusiness Licensing web site where you can then submit the request. Again this is one attempt by the government to make licensing needs in one single portal.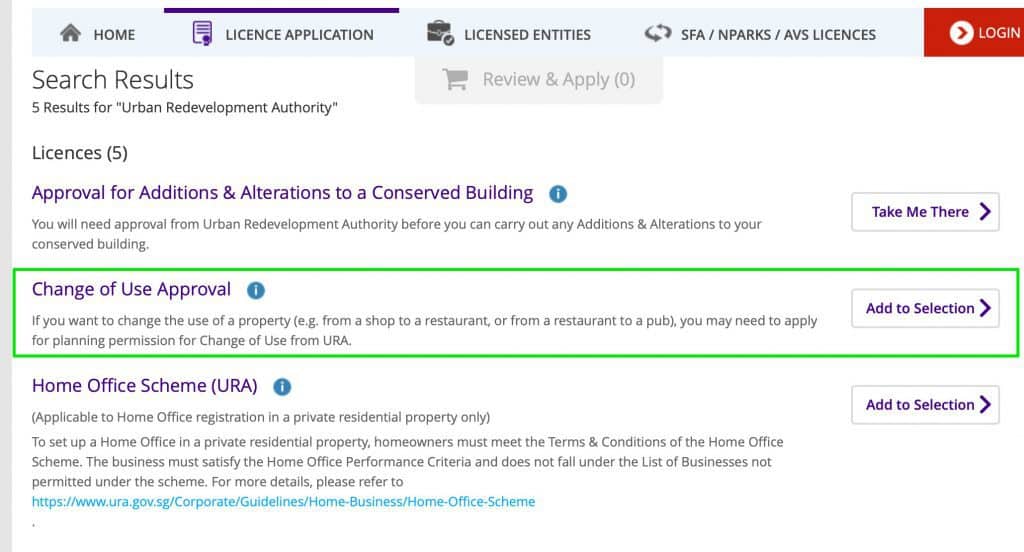 How much does it cost…….. ta ta… $535 🙂

Who should submit the "request for change"
The landlord (owner) of the property should be the one who submit the application. It will not be the tenant but of course, since the tenant is the one who wanted the use of the space, it is a matter of negotiation between the landlord and the tenant on who pays for that cost.
I hope this article is useful to agents and landlords and tenants who want to know how to check what are the permitted use of their shophouses.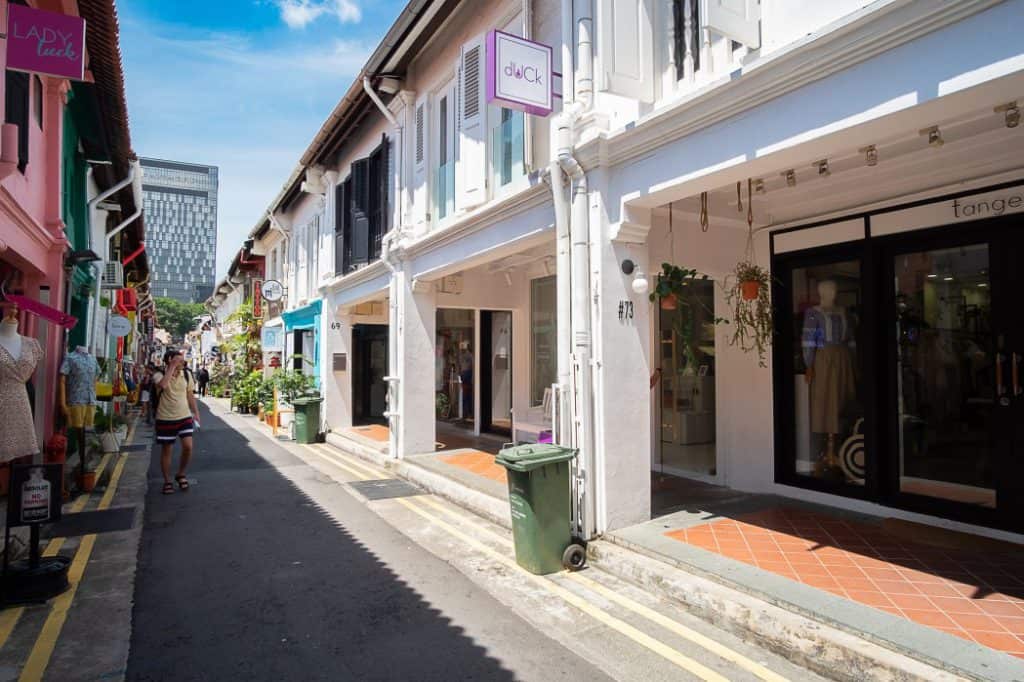 Subscribe to PatkoProperty newsletter