CPF Full Retirement Sum in the Past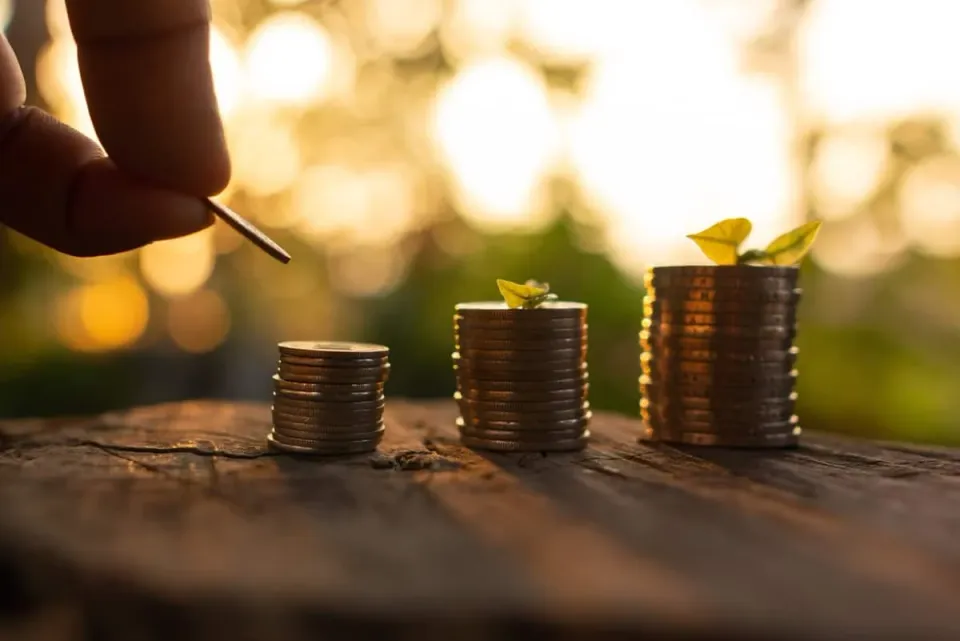 We are all probably familiar with the CPF Full Retirement Sum for the current period such as 2021 or even 2022. But what are the CPF Full Retirement Sum in the past ?
CPF Full Retirement Sum in 2022

For members who turn 55 in 2022, their Basic Retirement Sum (BRS), Full Retirement Sum (FRS) and Enhanced Retirement Sum (ERS) are $96,000, $192,000 and $288,000 respectively. You can read that in this link.
To help you better plan for your retirement, CPF said they will make known the three holy trinity of CPF retirement sums such as BRS and FRS and ERS ahead of time.
Interestingly as at the time of writing of this article (that is, in Jan 2022), we do not have any idea of the Retirement Sums amounts from 2023 onwards. As I am approaching 55, I am keen to know. Old man needs to plan his retirement too.
(Note that on 18th Feb 2022, the retirement sums for 2023 to 2027 were announced).
Why do we care ? Well because the amount of available amounts in CPF (specifically the use of CPF for housing) is pretty important in your calculations for the purchase of properties.
In fact, CPF Ordinary Account balances can be used for payment of stamp duties and other fees too.
Unless you are a rich Arab Prince, who will pay in all cash. Then please remember to also pay Foreigners ABSD in cash 😉.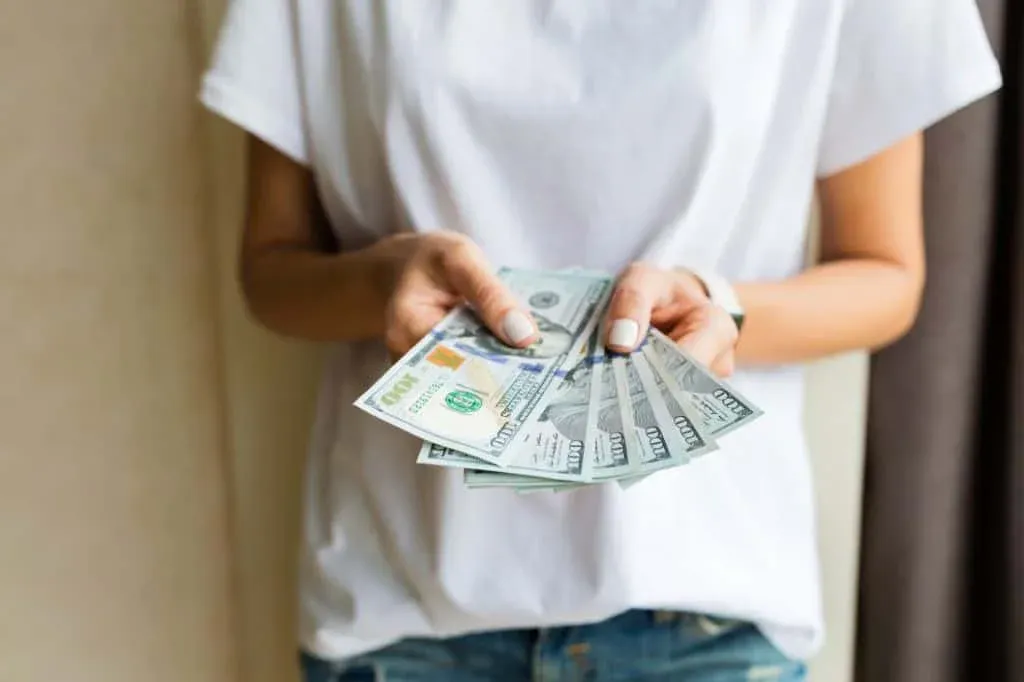 And most importantly if you are 55 years old and above, you will need to take care of the setting aside of your FRS when purchasing your next property. Hence knowing the FRS is pretty important in property calculations.
And if you are buying a second property using your CPF (even if you are NOT 55 years old), you need to set aside BRS before you can use the CPF. Even if you are NOT 55 years old.
Confused ? Check with your housing agent 😉
Subscribe to PatkoProperty newsletter
CPF Full Retirement Sum in the past
So now we all know that the CPF Full Retirement Sum in 2022 is $192,000 but have you ever wonder what were the CPF Full Retirement Sum in the past ?
No fear. I found the data in our Gov database web. Our Smart Nation…
Here is the link : https://data.gov.sg/dataset/full-retirement-sum?view_id=babd4a80-bee9-449e-b36b-bfc8c8856020&resource_id=d987f947-a05e-4033-90aa-2b7108e05552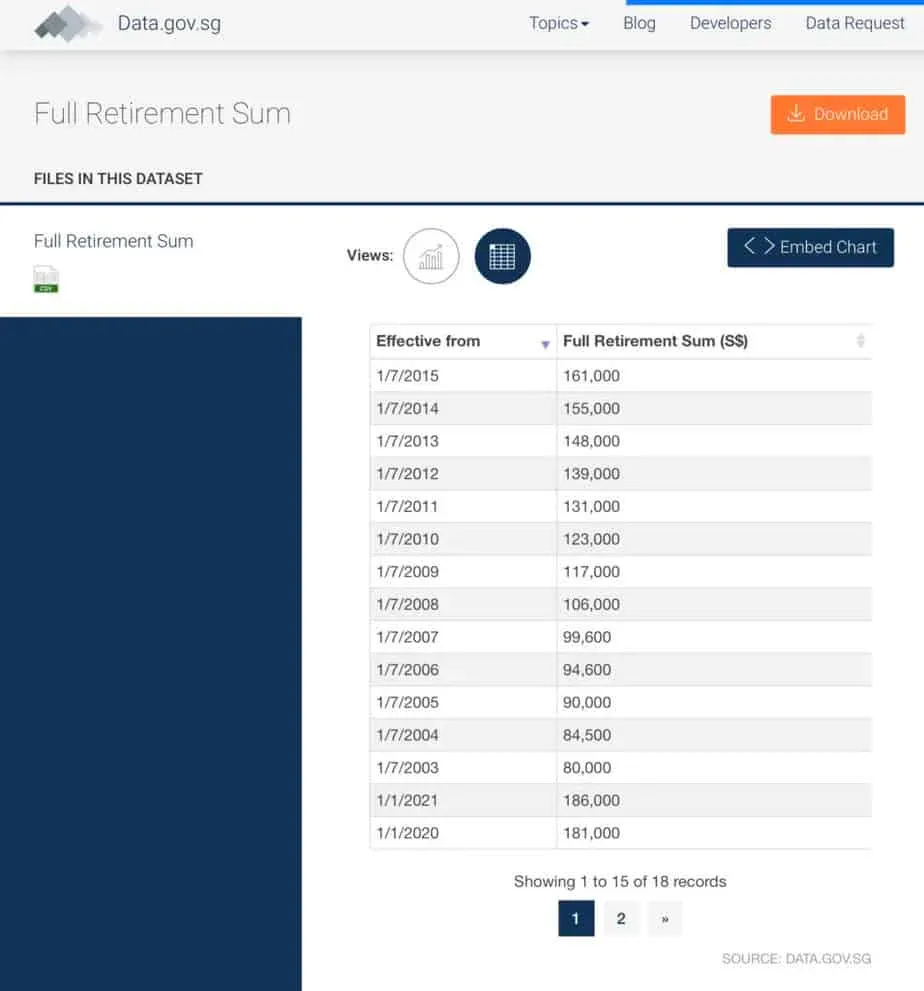 It is interesting to know that before 2017, the sums were effective from 1st July. It was then changed to 1st Jan in 2017. There are no amounts in 2016 (presumably as we move to a new system of using 1st Jan). It is easier to take effect from the first day of the year. Imagine an agent having to remember two numbers and checking against your birth date.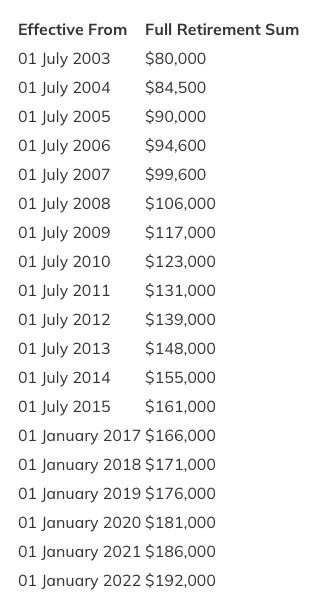 So there you have it, a record of all the CPF Full Retirement Sum in the past. Fun to know !
Have you reached 55 years old ? Are you curious about the BRS, FRS and ERS in 2033 and beyond ? Share with me in the comments !!
Subscribe to PatkoProperty newsletter